This past November, Facebook rolled out the ability for all pages to schedule live streams. Pages can schedule broadcasts as long as they take place 10 minutes to 7 days from the time of scheduling.
Scheduling a broadcast creates a post, same as any other post a page would make. The difference? Fans can opt to get reminded before your brand goes live by clicking the Get Reminder button in this post.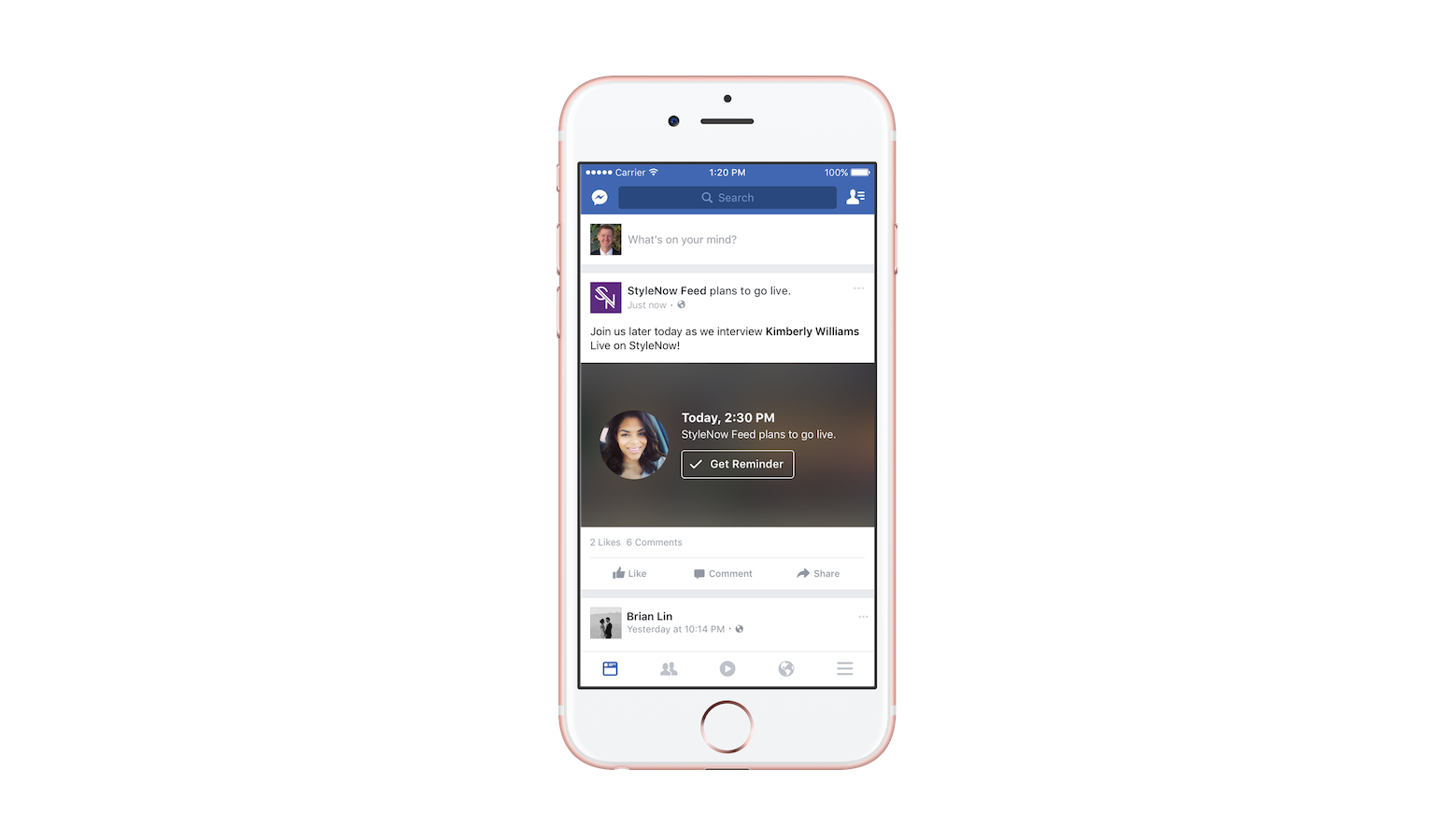 Source: Facebook
Fans get notified roughly three minutes prior to the broadcast, when the 'waiting room' opens and a countdown starts. The countdown feels pretty epic–kinda like a space launch.
Scheduling a broadcast has three major advantages:
1) More viewers. By creating multiple touchpoints for your broadcast, you're making more fans aware of your broadcast, increasing your viewership numbers.
2) Build anticipation and buzz. Simply teasing your event can generate word of mouth amongst your fans. Make sure you give them enough information to pique their interest.
3) Hit the ground running. With people already tuned into the broadcast, you don't have to wait 'til people trickle in to get to the good stuff. The ability to pack in more content will also make your replays more engaging to watch.
Instructions
You can schedule a Facebook Live by going into the Publishing Tools for your page, selecting Videos and pressing the +Live button. Within this post menu, you will have the ability to schedule your broadcast.
Note: Pressing Schedule publishes a post immediately, so don't press Schedule until you're ready to publish.