OVERVIEW
Musical.ly is a mobile app available on iOS and Android that allows users to instantly create 15-second music videos sharable on the app's network, as well as on other social channels such as Instagram and Facebook.
DEMOGRAPHICS
Though no official demographic numbers are available, based on the content on the platform, it's safe to estimate it's user base skews towards teenagers. In a Business Insider survey of teens about their favorite apps, 10 out of 60 teens listed Musical.ly as "the app they were most excited about and doubted adults would know about". Additionally, it currently charts at 26 on the App Stores' top free mobile apps. 
KEY FEATURES
At the heart of the app is its constantly updating music and sounds library, from which users can pick audio to create lip-sync videos. A number of special effects and filters allow users to slow down, speed up, and customize their recordings.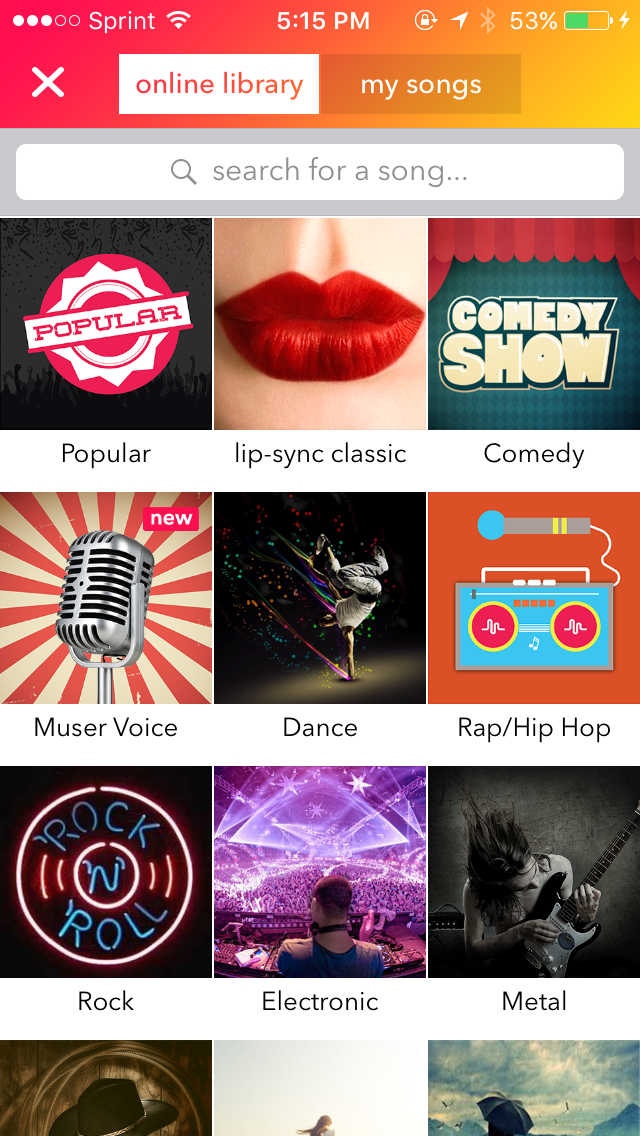 One feature of the app relevant to brands is "trending tags" within search.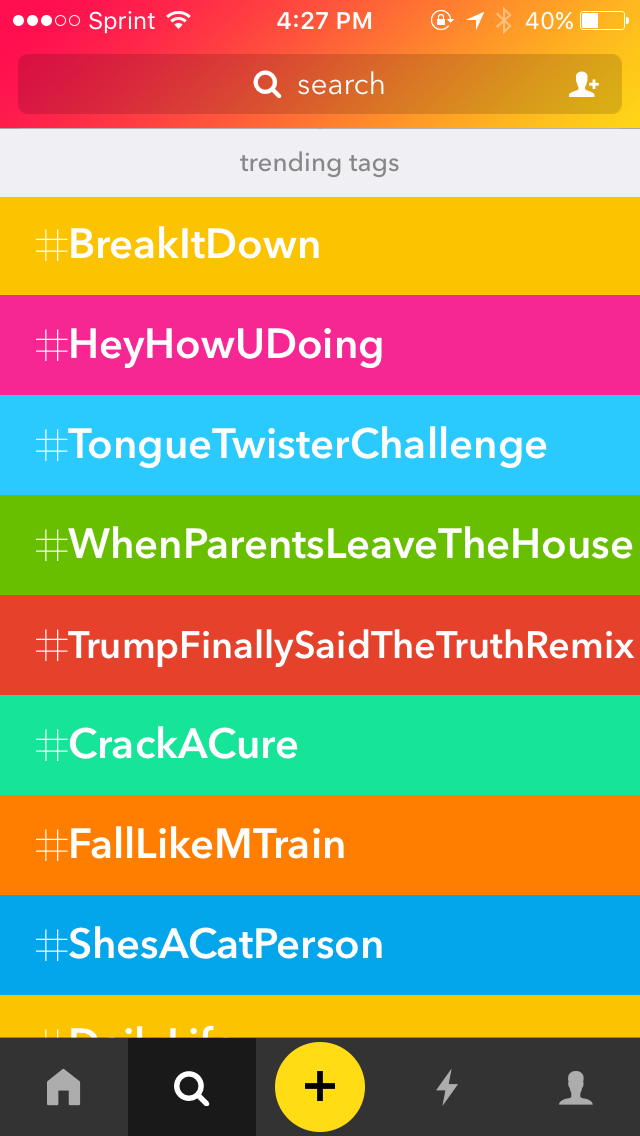 Similar to Twitter Trends, this feature surfaces the most used hashtags on the platform at a particular time. Brands can use this information to make their content more relevant and maximize discoverability.
INFLUENCERS
Given the app's young user base, it's no surprise the influencers on the app also tend to be teenagers. One such user who has risen to fame on the platform is Baby Ariel, age 15, who has amassed almost 9 million fans on the platform. She has gone on to create tutorials on how to make high-quality Musical.ly videos, which brands can learn from if they plan to create original content on the platform.
One common thread across influencers on Musical.ly is they tend to have large followings on Instagram. The platform also appears to favor Instagram, allowing users to feature their Instagram ID on their page for easy following.
BRAND PRESENCE
A search of common brands such as Taco Bell, Converse, and Pepsi did not yield any results on the platform. However, though brands are seemingly not publishing on the platform, that's not to say that they're not being mentioned.
For example, there are 32,211 musicals tagged #Starbucks and 4,874 tagged #McDonald's. Popular videos with these tags range from a stop-motion drawing of a Starbucks drink being prepared to a kids taking the "unicorn challenge" outside of a McDonald's.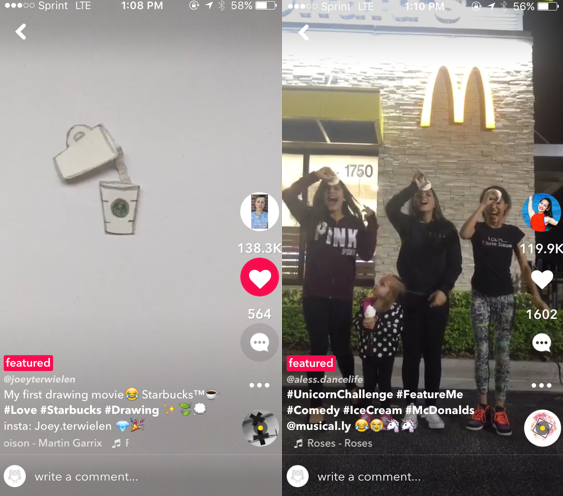 This data indicates users are already incorporating brands into videos and Musical.ly could be present an opportunity to source UGC, in addition to influencer content.
RECOMMENDATION
For most brands, while constructing a full-blown owned content and engagement strategy may be premature as of today, it may be beneficial would be strategic to consider partnerships with influencers to create content on the app and also use their Instagram followings to maximize views by sharing the videos on Instagram.
If a partnership yields positive results, it may be worth exploring launching a handle on the platform or sponsoring an audio clip.