I admit, when we decided to go to an open floor plan in our office 7-8 years ago, I wasn't one of the most excited employees. I was worried about interruptions, noise and being able to focus. Then I found out who my neighbor would be – Al Golin.
How lucky have I been to get "interrupted" every day by this wise, kind and caring icon of our profession? Every day for the last several years I have heard him interact with colleagues, strangers, clients, prospects and friends. He was always interested, caring and unassuming. For him, it was just another conversation in his day. For the others, it was a highlight – possibly of their entire career. Yet he treated each person with respect and as an equal. He had a gift for that, and I was fortunate enough to witness it every day.
Each day he'd say the same thing to me, "Hey there, Gary. How's it going? What's new?" And then we'd proceed to chat for a few minutes about McDonald's, a recent new business pitch, or very often about a Golin colleague he was interested in hearing about. We would also talk about each other's health. He was always curious how I was feeling since I was diagnosed with thyroid cancer in 2009, and how my wife and kids were doing. All while he was battling his own illness.
I will miss my office mate very much. I have known him for 21 years, and yet somehow, that seems too short now. I always appreciated his wisdom, his grace, his self-deprecating style, and his sense of humor. We shared a love for "joints" that weren't too fancy, Mel Brooks, Don Rickles, straight-talk, peanut butter, hard work, authentic people, baseball, beer, McDonald's, and of course, Golin. I watched and listened to him a lot – trying to pick up something from him. He was always telling me to slow down. He had an incredible knack for delivering an opening line. He asked waiters and cleaning people and doormen how they were doing. He never talked down to anybody. He was a mensch. He was always himself. And he was a friend that always made me laugh.
One silly story always brings a smile to my face. We were at a benefit show together with our wives. It was a painfully boring and long show, and we exchanged knowing glances and eye rolls a few times. At intermission, I played the "our kids are home alone" card and made the rounds to say goodbye before heading to the suburbs. Al shakes my hand, looks at June, and says "take me with you?"
Over the years, I often kidded him about the three ideas he was determined to make happen…three ideas he suggested at every brainstorm…three ideas that he felt passionately about bringing back to benefit his favorite client, McDonald's…three ideas that all of us politely nodded to but never actually made happen.
"We should open McDonald's doors to the public one day, showing everyone how truly great the company is by holding open houses in every restaurant," he would say, as if he just came up with the idea a moment ago. Or, "Why don't we name a kid in every community a McDonald's Manager for the Day?" he suggested. "Media love kids." And finally, "We should bring back the McDonald's All American Marching Band…people really loved that program and it never should have stopped," he said emphatically.
None of us geniuses thought those ideas were contemporary enough, or that they would work in today's media environment. Maybe we were right. But really, what the heck do we know? Our money should have been on Al and his instincts – they were usually right.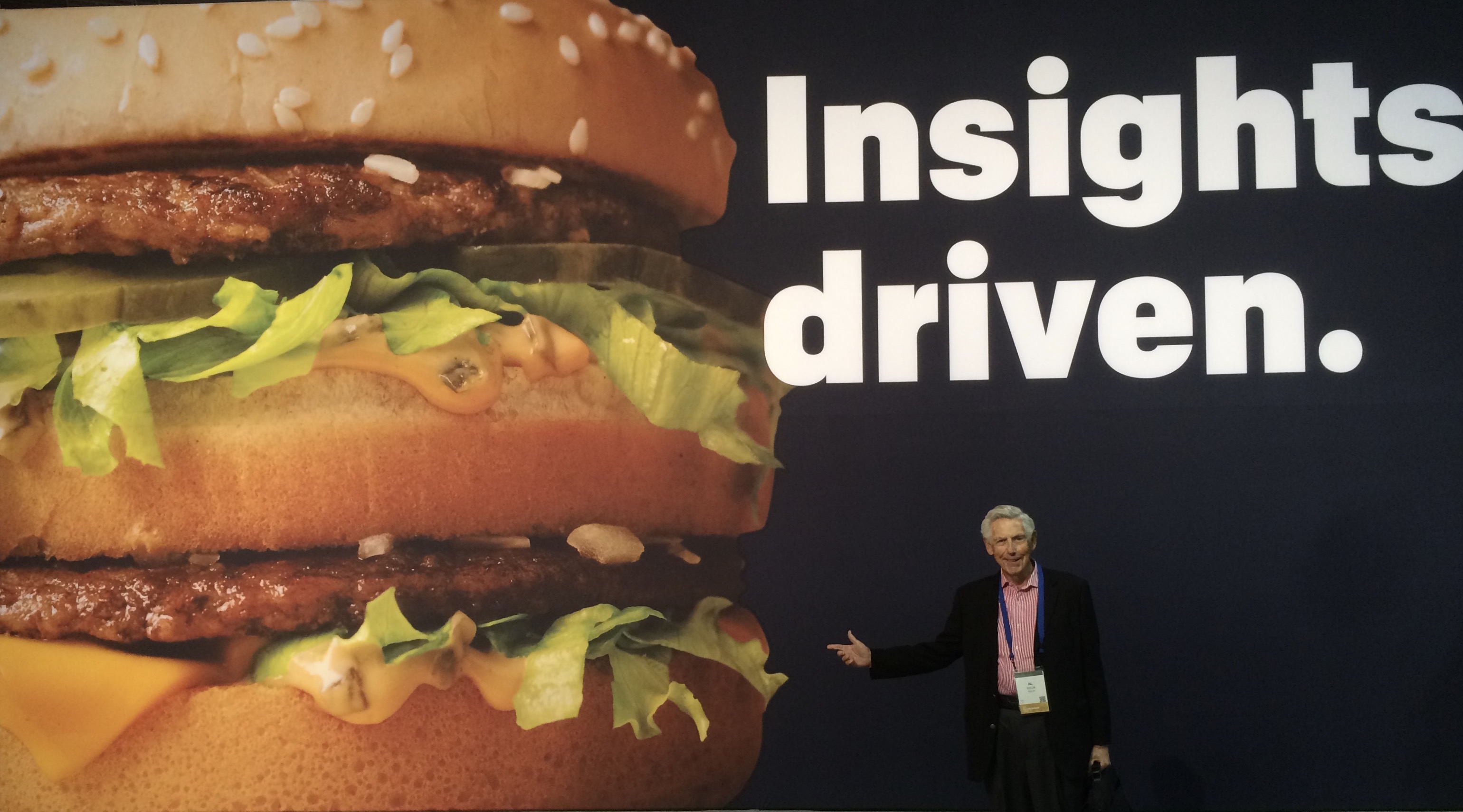 While he wasn't an especially religious person, I, for one, hope Al is enjoying a burger (with no ketchup) and fries (with no salt) at a McDonald's open house somewhere, being served by the kid Manager for the Day, while the marching band plays him into the restaurant. His McDonald's order was always no ketchup or salt, to ensure it was special made, piping hot off the grill/fryer. He'd add his own ketchup and salt. One of a kind.
McDonald's slogan for many years was "Billions and Billions Served." In our industry, and in particular at our agency, that same slogan fit Al Golin. He "served" so many of us with his friendship, his wisdom, his humility, his creativity and with his kindness. We are better professionals and people for his influence, and he will never, ever be forgotten. I loved him, and he will always be with me as an influence and as an example of what I hope to be someday.