The sixth day of the seven-day climb up Mt. Kilimanjaro was summit day. We were all woken up at midnight to start hiking all night to reach the top of the nearly 20,000-foot peak. It was freezing cold (below freezing, in fact), many of us were experiencing altitude sickness and the road in front of us was an endless maze of steep and twisting paths.
But in the darkness, as my mind and body were pushed to their absolute limits, I looked up. I was surrounded by the most clear and striking stars I have ever seen in my entire life. The mountain was glowing in the light of the full moon. Patches of light from the small villages of Kenya illuminated the ground below the clouds.
It was in this moment – despite the cold, despite my body giving out on me, despite the sheer audacity of what I was doing – when the beauty and power and overwhelming wonder of the adventure washed over me. If it wasn't for the frozen tear ducts or lack of oxygen I might have cried.
I was in Africa – the birthplace of the world – standing on the side of the planet's largest free-standing mountain, with 18 incredible Golin employees by my side. And when I say "incredible" I mean "INCREDIBLE!" My fellow hikers and coworkers were some of the most amazing human beings I have ever met in my entire life. Although I had never met most of them in person before the trip, we will be forever bonded, sharing this once-in-a-lifetime opportunity that changed each and every one of us eternally. And as we climbed together to conquer some of our most personal physical and mental challenges to date, we united with one purpose – to raise money and save the pangolin, the most trafficked mammal on the planet, from becoming extinct.
To say reaching the summit was a life-changing experience is putting it mildly. Moving forward, I look at my life in two parts: before and after I climbed the mountain.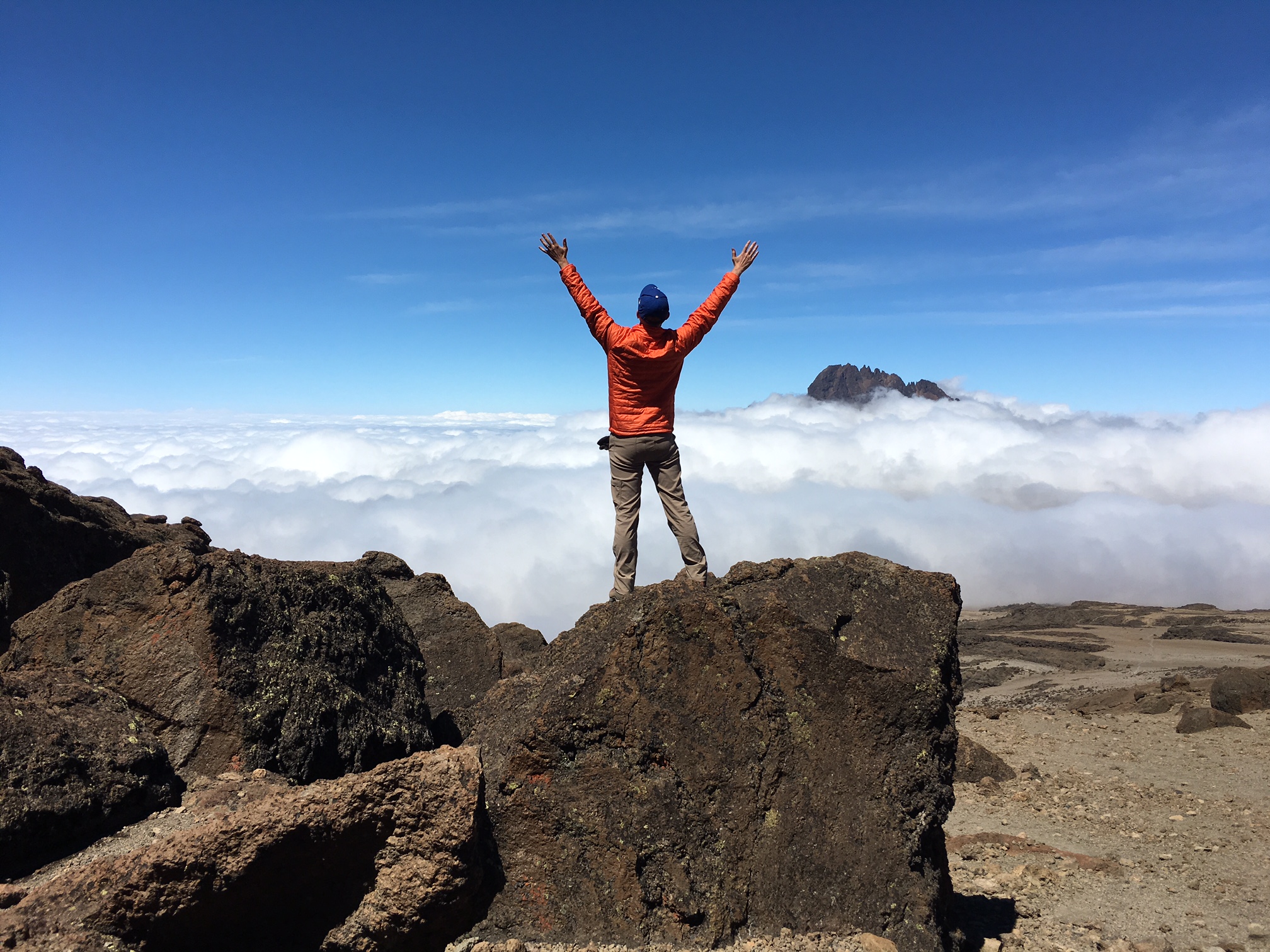 Not counting a wild extended weekend in Cancun I took when I was younger, this was my first true international trip … and, boy, did I really go all in. Being a part of this adventure completely changed my outlook on life. I won't ever take anything for granted again. As cliché as it sounds, I was profoundly moved by everything I experienced. The nature I enveloped myself in; the wonderful locals I befriended; the gorgeous and foreign landscape I explored. It all affected me so deeply and richly that I will never be the same again. And I mean that in the best way possible.
Now that I am back home in Los Angeles I look back at what I accomplished with pride, shock and a new and unprecedented appreciation for hot showers, clean clothes and the refreshing taste of toothpaste. But more importantly, I have a new perspective on, well, everything. Even typing on my computer feels somehow different now. I look at life – and living – through a new lens that makes everything I see take on new meaning. I want to inspire more. I want to do more inspiring things. I want to create. I want every second of my life after Mt. Kilimanjaro to make me feel the way I felt when I was standing there under those piercing stars.
I never thought I would ever do something like this. Never. To go to Africa and climb a massive mountain was a fairy tale – one of those things that sounds amazing, but never becomes a reality. I had accepted that a trip through a wardrobe to visit a talking lion would be more likely. (And, speaking of lions, I saw 34 of them during the trip! TBD if any of them could talk.)
But because of our quest to save the pangolin and reduce their poaching – and the almost $30,000 we raised as a team toward that cause – I was able to embark on this grand adventure. A magnificent, eye-opening, surreal adventure that I will remember for as long as I live.
I'm honored and humbled to have experienced every day of this adventure – especially the grueling and glorious sixth day – as part of the team.
Asante sana.