It's t-minus 12 hours until mountain departure. Over dinner and drinks we are starting to bond – 19 virtual strangers, ranging in age and experience, have come together in a foreign land. Unknowingly, we've already begun writing the first chapter of what will become one of the most amazing stories of our lives. Kilimanjaro will capture our hearts, but it's the company we kept that will make the experience all the more rewarding. While these two stories are from the youngest and oldest of the group, we hope they reflect the sentiment of all those in between.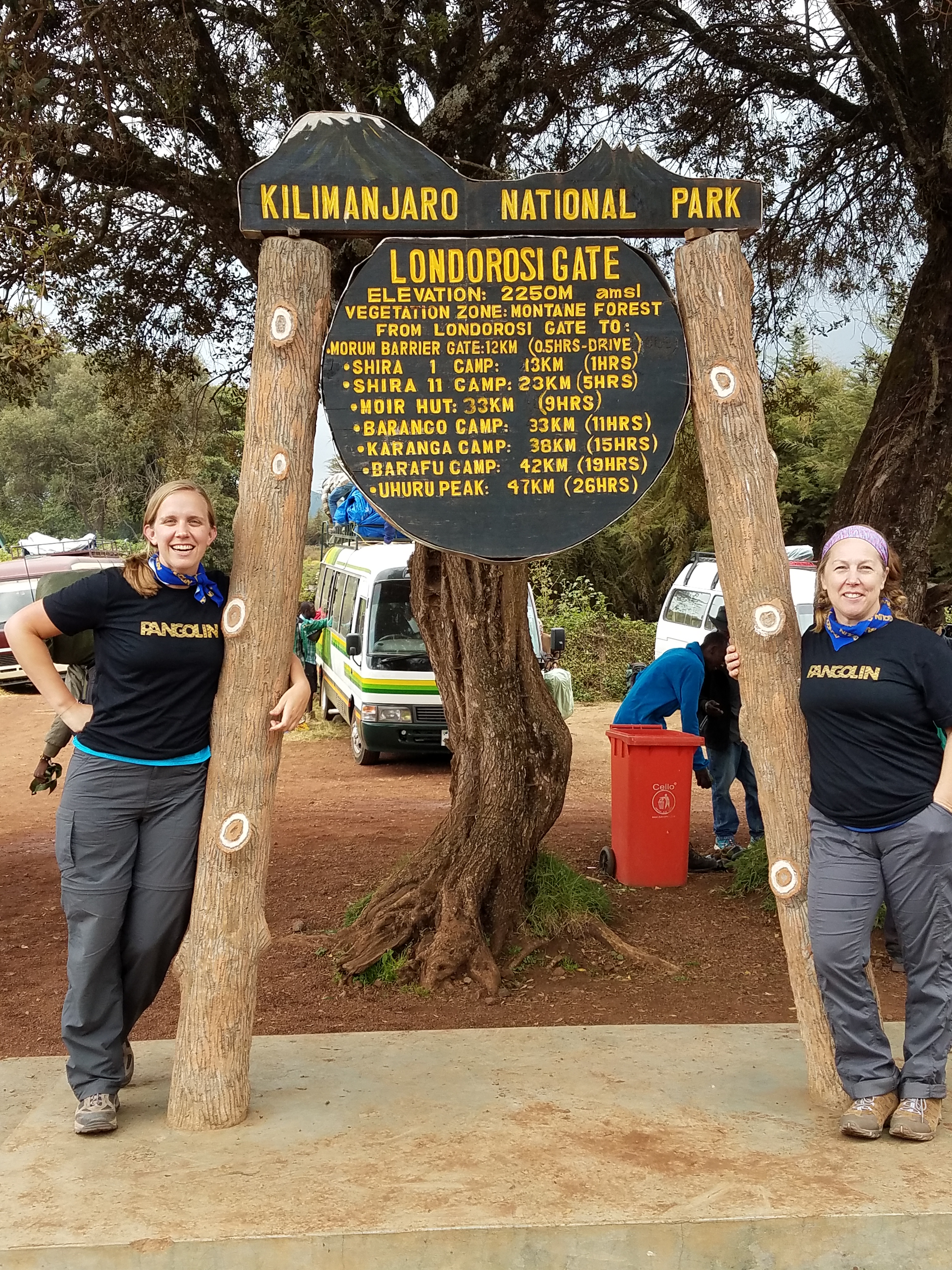 Kallie Culbertson, Golin Chicago
The application to apply for a spot to climb Mt. Kilimanjaro was due just a few days after my 25th birthday, a date I deemed the official kickoff of the 300×30 challenge in which I set out to accomplish 300 new things before my 30th birthday. While I've always considered myself an outgoing and achievement-oriented person, my Type A personality has also lent itself to a certain level of anxiety that sometimes influences my decisions. This time, I chose to shed the nerves and take on a challenge unlike anything I'd done before.
Fast-forward six months and I'm flying to Tanzania to meet 18 Golin coworkers from around the world, myself the youngest of the group. Over the next seven days, we hiked, camped, ate, talked, sang, learned, and, ultimately, summited a mountain together. In those breathless moments 19,000 feet above the Earth, everything felt calm. We were light-headed but our thoughts were clear. We were exhausted but our legs pressed on. We were out of our comfort zone, but we were in it together.
Since returning to the US, I've continued to check items off my list of 300 but know that few will ever come close to my Kilimanjaro summit. And while many of the other new experiences I'm taking on are on a much smaller scale—ranging from anything to taking a cooking class to visiting a National Park— Kilimanjaro has opened my eyes to the many adventures that lay waiting in the world and, perhaps more importantly, affirmed for me that I'm capable of taking any of them on. In many ways, I owe this affirmation to the Golin colleagues who I trekked alongside. I couldn't have asked for a better group of cheerleaders, supporters and friends. This trip technically only crossed one item off my list of 300 but really it should be 18, since meeting each and every new Goliner was a wonderful life experience in itself.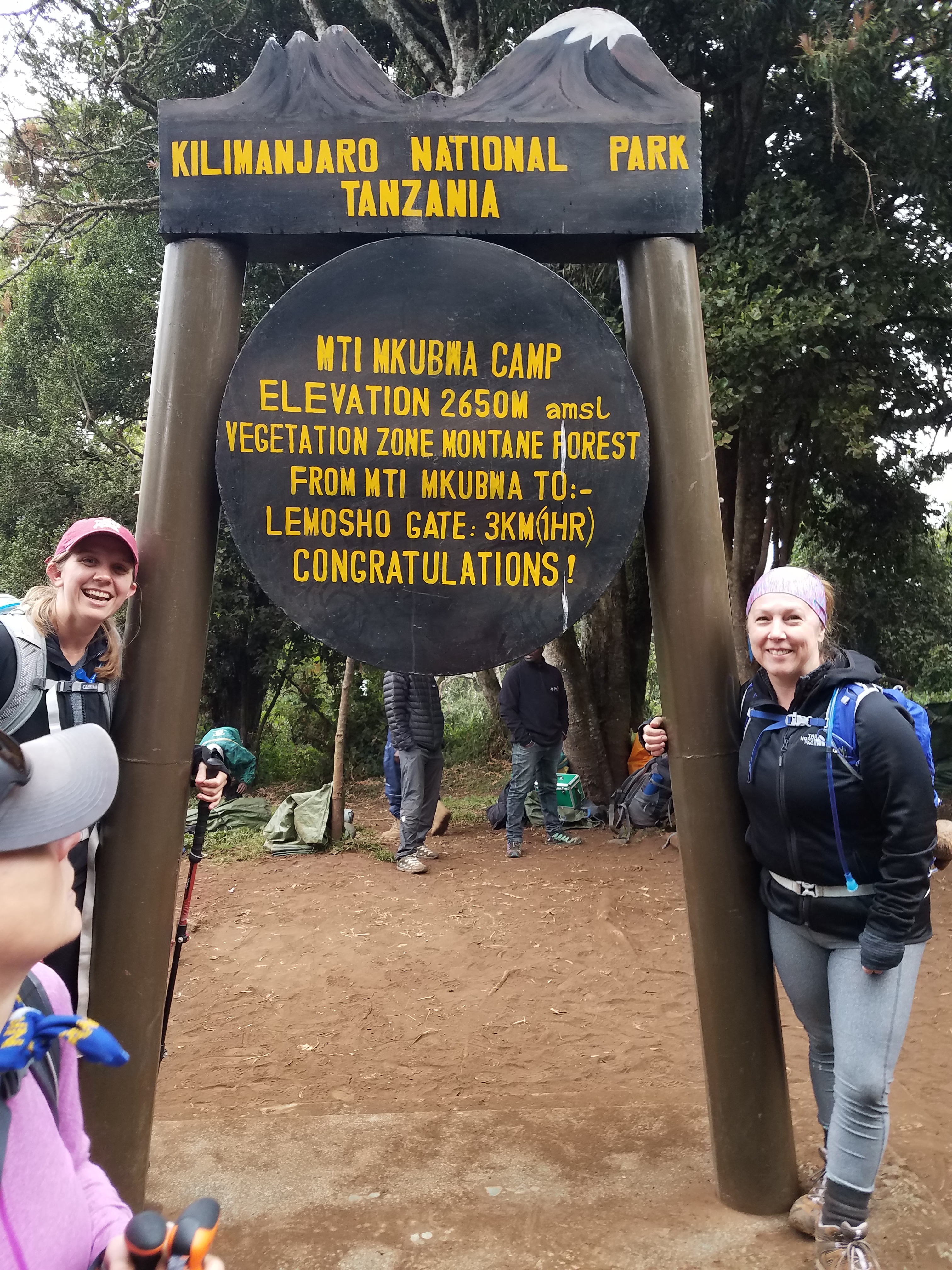 Lori Loker, Golin Washington, D.C. 
I received the email asking if I had ever considered climbing Mount Kilimanjaro. Not really I thought. Then some girls in my office were talking about it, looked at me and said 'I could totally see you doing this Lori!' After sharing with them stories of adventure from my past one exclaimed "Lori, you're actually my hashtag-LifeGoals!"
The more I thought about it the more it made sense to me, why the little voice inside said THIS is something you need to do. I had always loved a great adventure, a trait my father instilled in me. I wanted to honor my father – who was taken far too early from us – and this was the way. He was 51. I would be 51 when I summited Kilimanjaro.
On the 6th day of our journey, as the lights were glowing from Kenya below and the moonlit sky seemed so close you could reach up and grab a star, I pushed for the summit. I struggled, but I reached down deep and pulled out a strength I didn't know I had. As I approached the Uhuru peak at 19,341 feet some of my fellow climbers gleefully greeted me. I broke down to one saying 'I have no idea how I made it this far.' He embraced me and said 'Yes you do'.
When Frodo returned from Mordor he never looked at life in the Shire the same. At times, I feel the same. My family need not fear that I'll sail off to the Grey Havens, but I have a new perspective on life. Things feel, different. Little annoyances don't seem as significant anymore. I find myself wanting to 'opt-outside' more, experience more, inspire more – at work, my team, but especially my son. Somewhat of an adventurer himself, I want him to experience life with a similar intensity that I felt conquering that mountain.
Most importantly, I want people to understand age is just a number. Don't let it hold you back from taking on new challenges, those that may seem daunting or challenging. I sure didn't! So often we hear from people 'I'm so old' or 'I'm too old'. Be grateful for the age you are, embrace your number.
For my father, 51 was far too young to die. He had so much life to live.
For me, 51 is where I'm just getting started.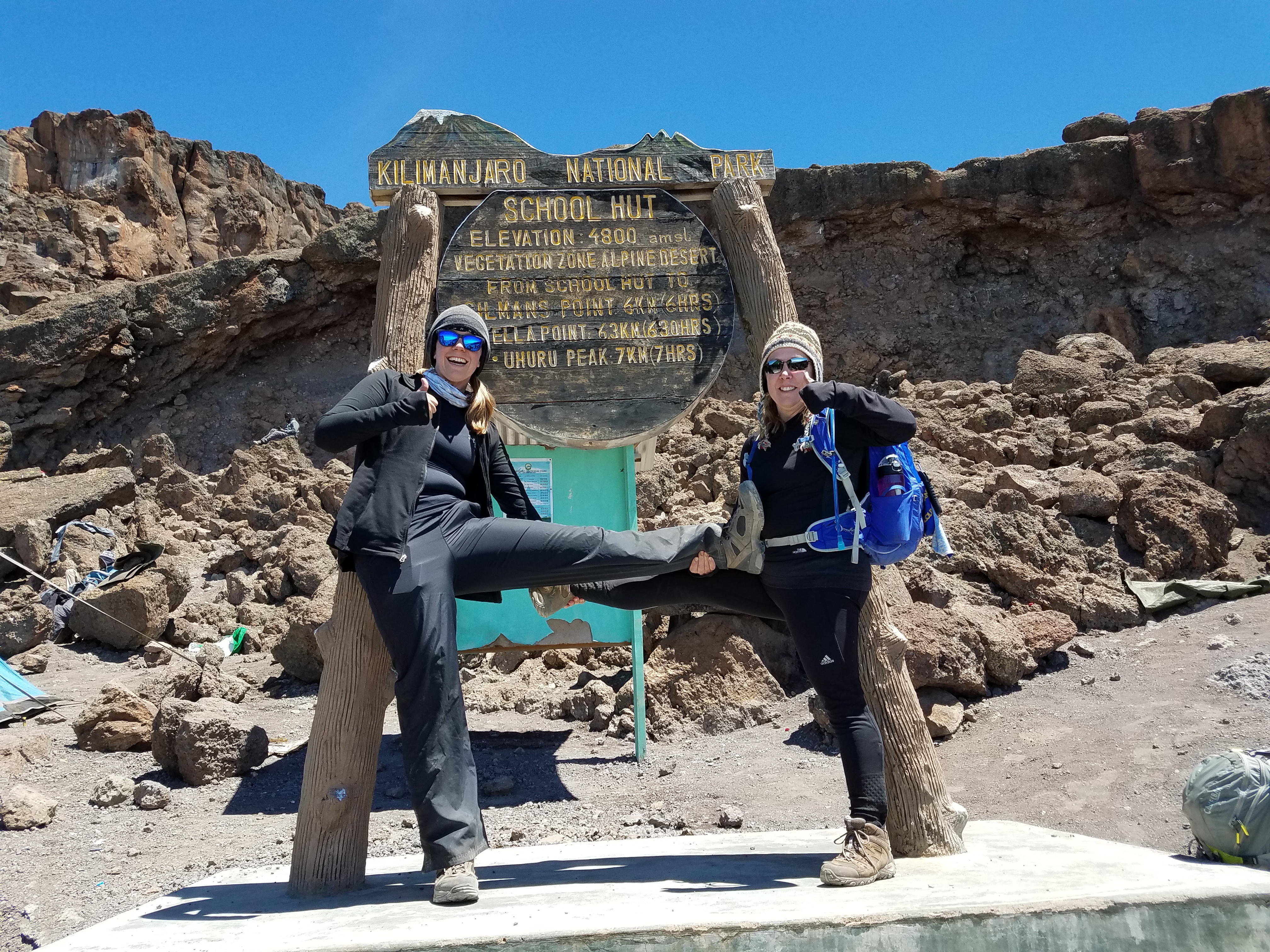 Being the youngest and oldest of the trip, we came into the experience with very different perspectives. But, in the end, we took each step together (stopping along the way for some great pictures). And, let us tell you, the mountain doesn't care how old you are. Age is truly just a number as altitude becomes the great equalizer. No matter your age, fitness or reason for summiting, everyone is left weak at some point or another. But as cliché as it sounds, we found strength in each other.
A common question upon our return has been whether or not we'd do it again. The answer for most of us is a definite "no". It's hard to think about a repeat trip when your muscles still ache from the first go round. But it's also hard to imagine attempting this feat with a different group. Trying to replicate such a life altering experience would be difficult. Planning a group reunion on a sunny island somewhere? Now that's a different story.