Animals make the two of us Courageously Happy. It was the love towards nature and animals that actually brought us together and gave us the idea to get out of the office – and the city – so we could contribute to one of China's biggest undertakings in animal conservation. Thanks to Golin's "Courageously Happy" program – which awards employees time and money to do something they couldn't otherwise do, but makes them happy – we were able to take on a new role apart from being explorers at the agency and transform into panda-sitters! The moment we put our uniform on was a moment of pride because it meant we would start serving the world's most adorable client.
We were based at the China Conservation and Research Center for the Giant Panda (CCRCCP) in the mountains of Ya'an, Sichuan for one full week. The CCRCCP is a research center that focuses on panda breeding and nurturing for babies, cubs and pandas in their golden breeding age. It was a heart-melting moment when we first saw the adorable little panda babies at the nursery, and the tree climbing proficiency of the panda cubs at the "kindergarten" age was amazing.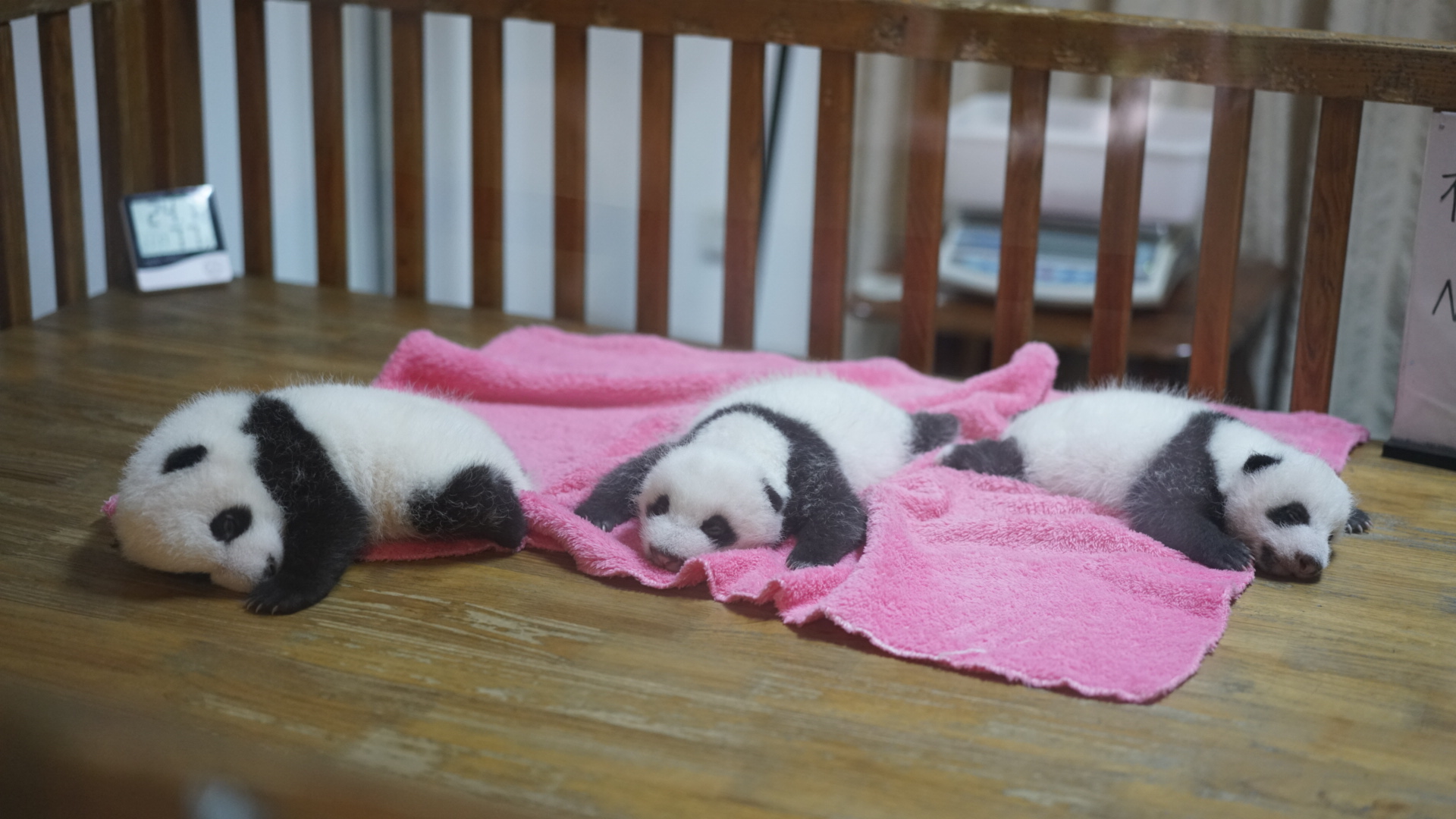 More often than not, younger pandas act as team players and don't mind sharing with each other and having fun together. But as they grow, they demand their own territories, and each of them are given their own private areas equipped with their own playgrounds and dens at the facility. We were fortunate enough to be assigned the care of a two-year-old panda, named Dian Dian. She is still in her adolescence which makes her hyperactive, and we could see her excitement every time we visited her.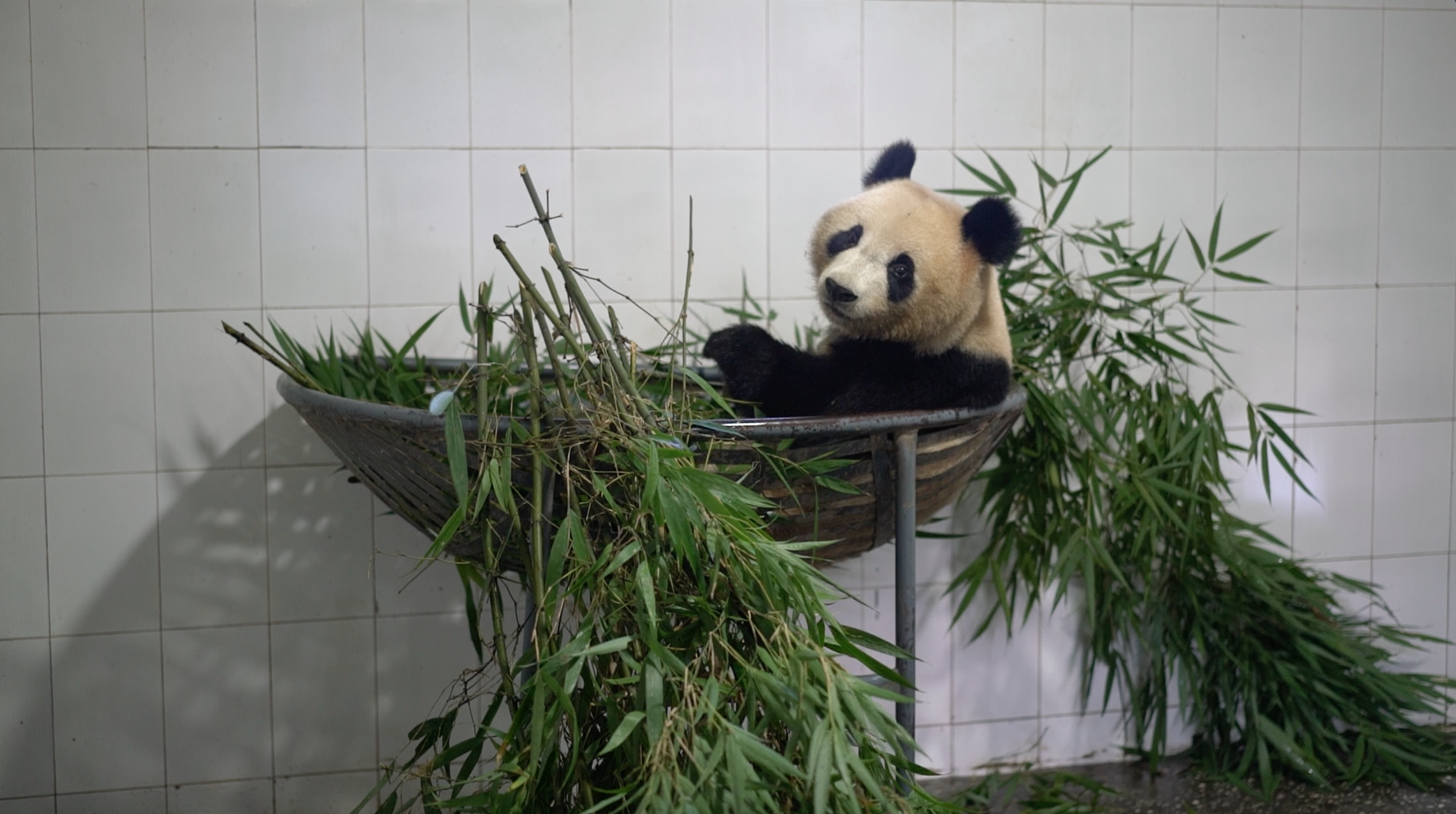 Being panda-sitters, our daily tasks included cleaning up the panda den to ensure that Dian Dian had a comfortable environment to stay in, restocking bamboos whenever needed, cleaning up the yard, feeding her supplemental food – such as bamboo roots, carrots, apples or panda cakes, four times a day – and watching her behaviors closely to ensure she looked healthy and carefree.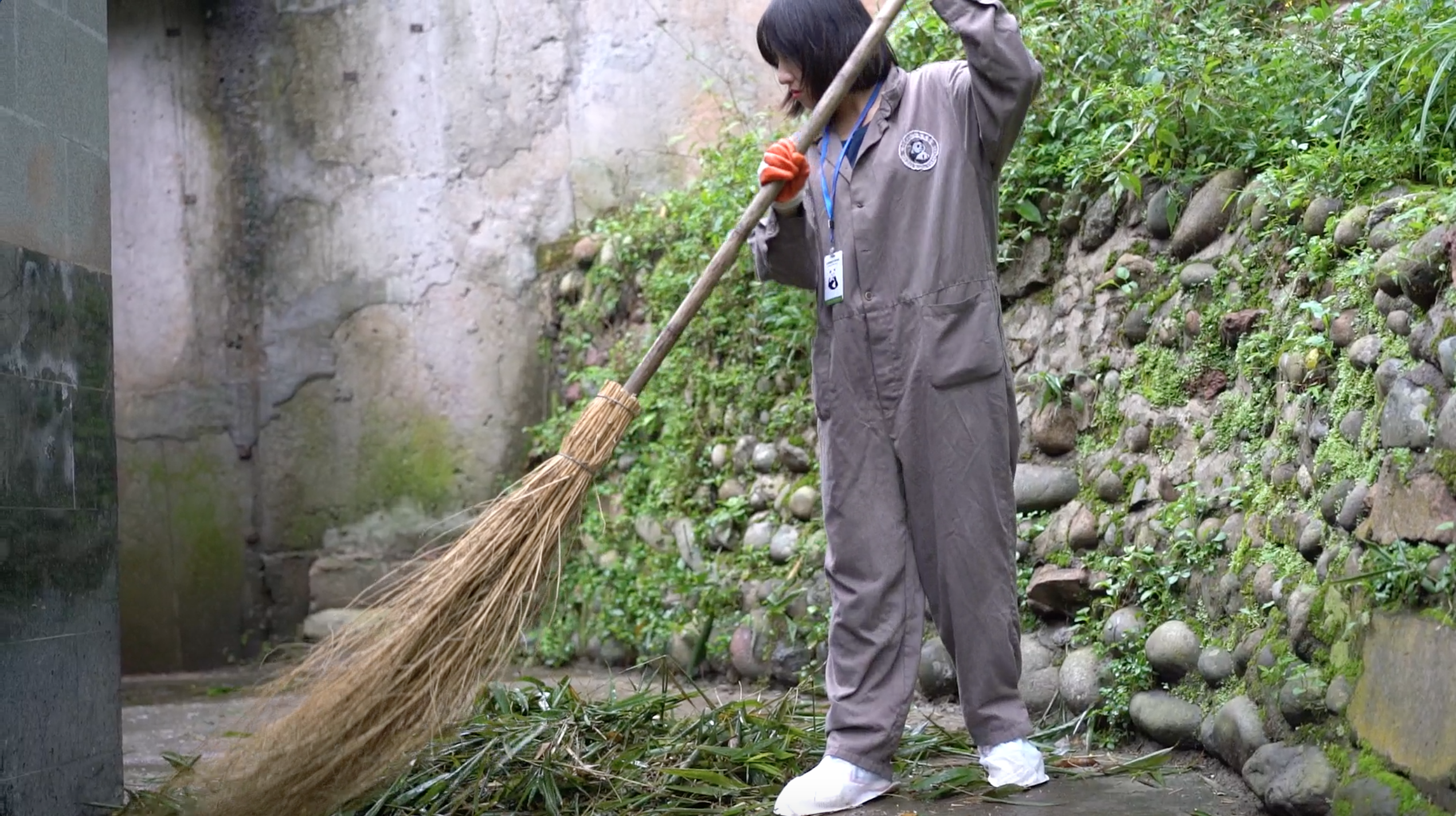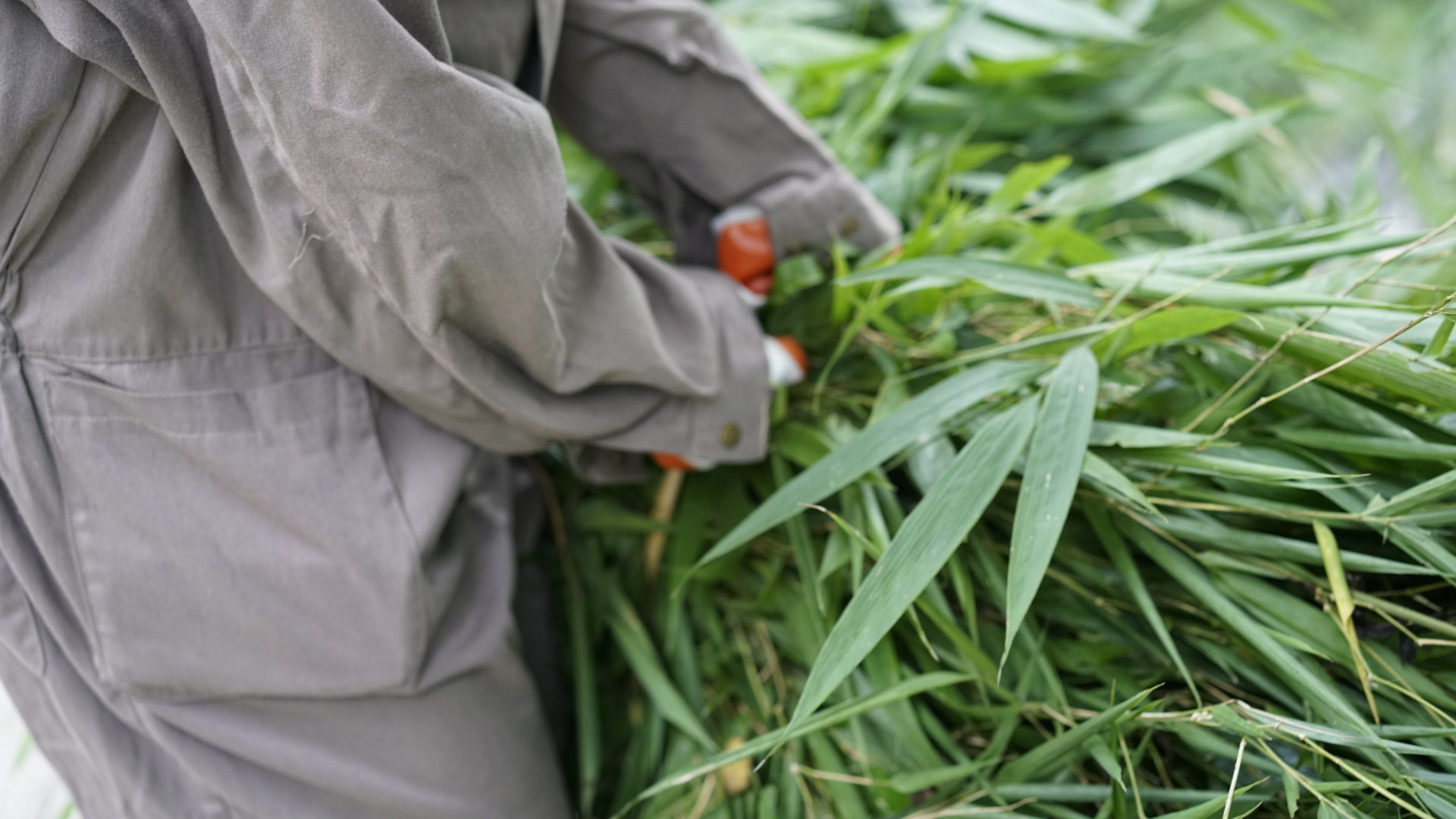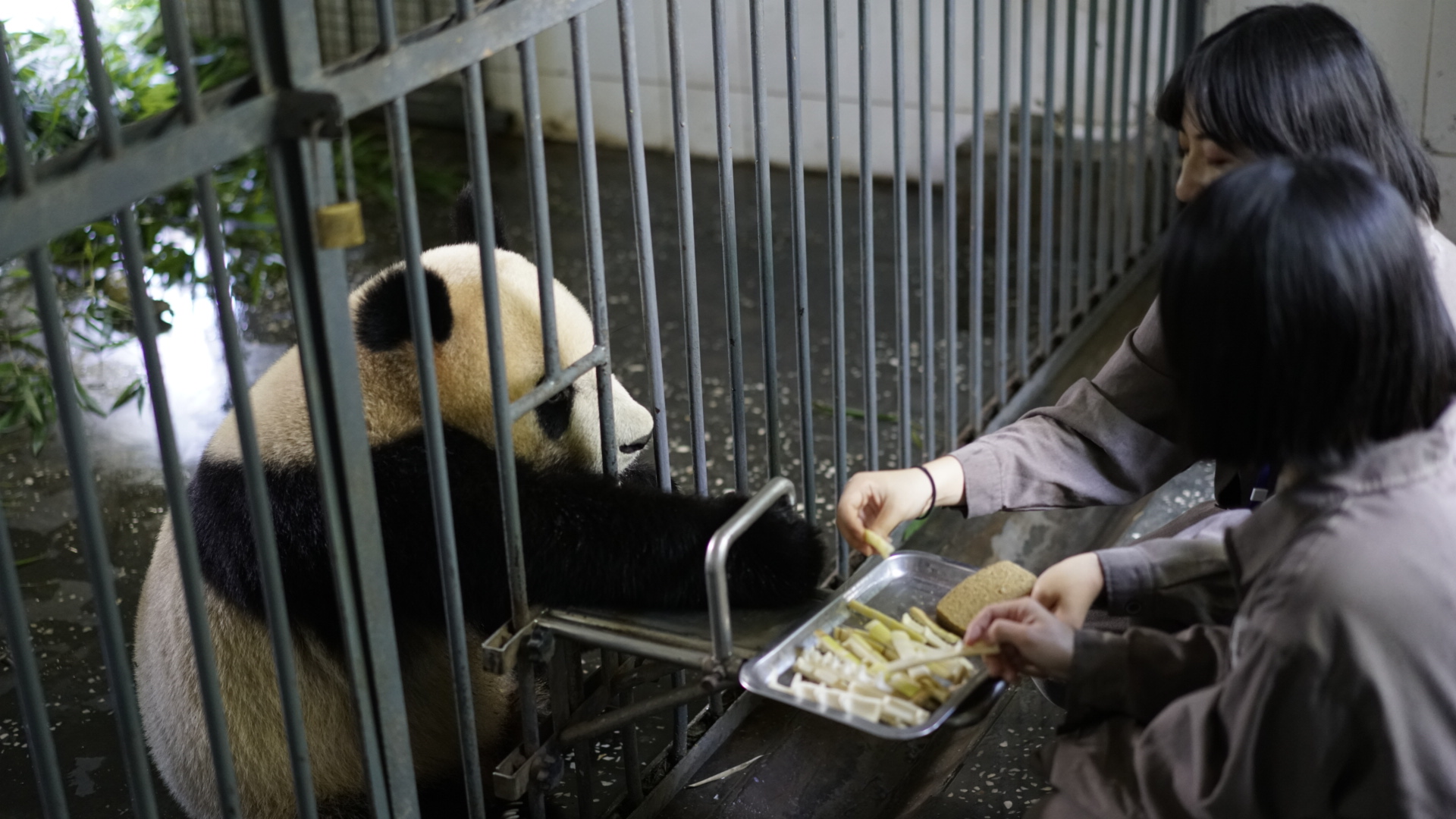 In addition to the close proximity we got to share with the pandas, the opportunity to be able to mingle with the panda experts, other volunteers and panda lovers from all over the world was equally rewarding. We were truly regaled by all the lively conversations, despite varied cultural backgrounds and language barriers we had with the facility's staff. Pandas do something unique – they unite people from around the world who come from different backgrounds so they can share a single-minded purpose and bona fide passion.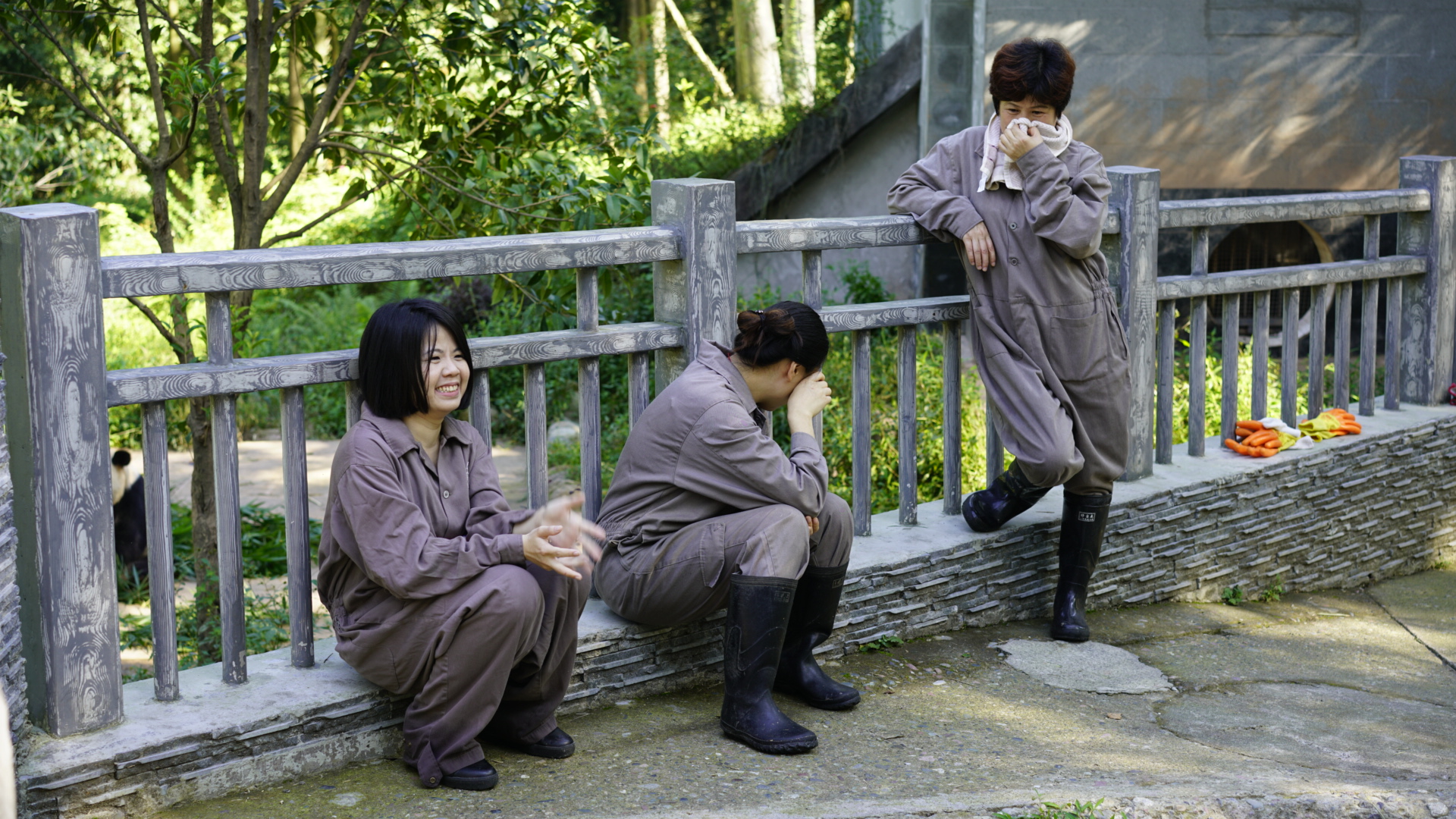 This once-in-a-lifetime experience has enabled us to see beneath the surface of the "cuteness" of most impressions. Pandas are more ferocious, fearless and adventurous than we tend to believe. They are born with a drive to be the fittest, but they spend time enjoying nature against all odds. We learned that they too embody the spirit of Courageously Happy.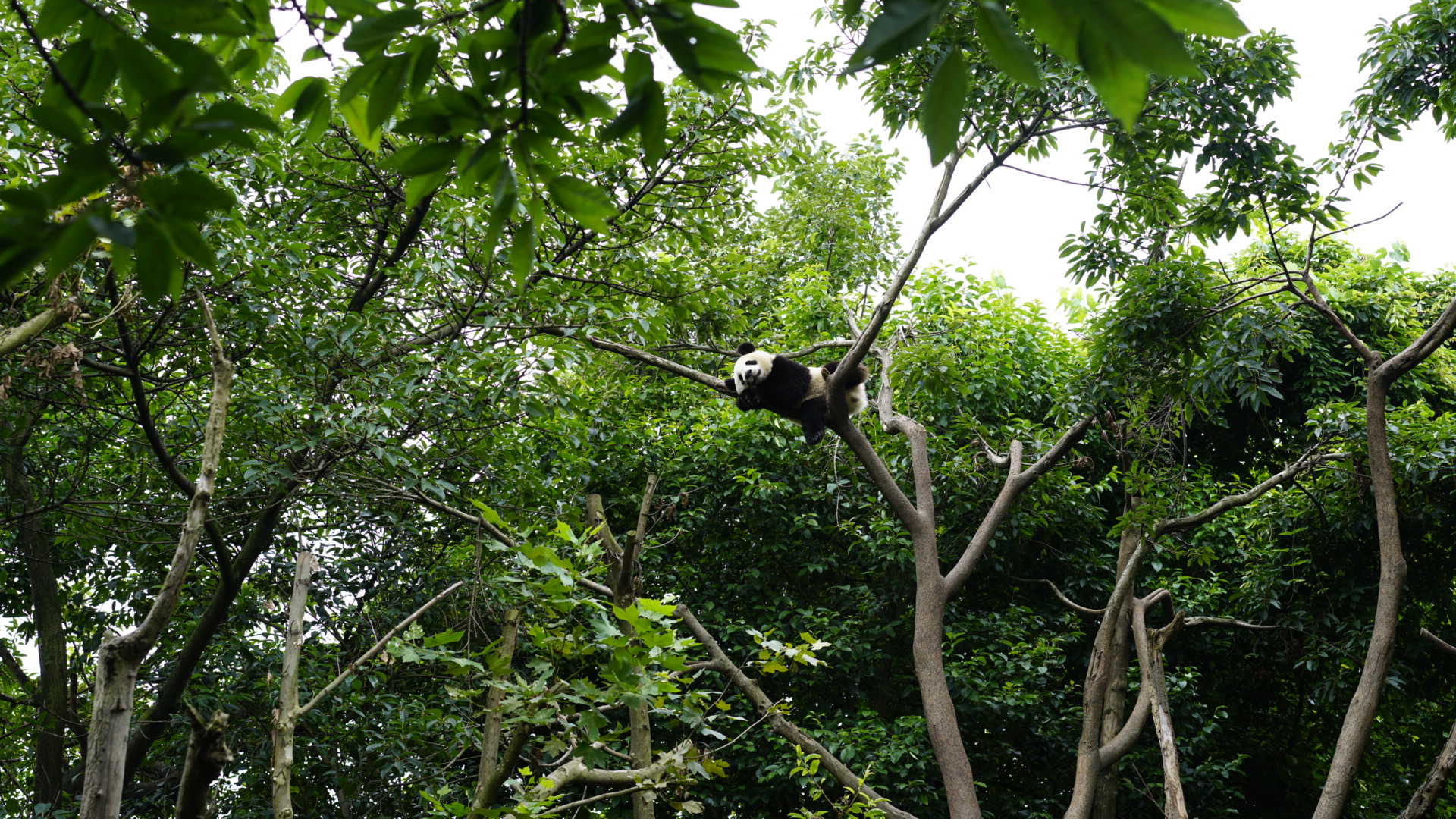 That said, we learned that panda breeding has been a challenging undertaking because most female and male pandas do not get along. Even after a successful breeding, 50% of female pandas give birth to twins but abandon the weaker one so they can focus on nurturing the stronger cub. The abandoned cubs will then be taken into the facility to be raised by panda experts with huge amounts of patience and focus.
We were truly inspired by the efforts and passions devoted to relentlessly battling the threat of panda extinction. And we are definitely proud that we had a chance to Go All In for pandas as part of this experience. Whether it was fighting the extinction of the breed or caring for them, the focus, perseverance, and attentiveness we learned from panda-sitting will apply to our lives and work moving forward. We will be back for panda-sitting again and will continue to make contributions to the panda conservation community. We encourage those who are in love with this amazing animal to join us!