Golin, has been appointed agency of record for the GSMA, the global organisation representing the worldwide mobile communications industry.
Work has already started and is primarily delivered from London, which will operate a global communications hub working closely with key local country teams around the world.
The Golin technology practice will provide strategic international communications services comprising: differentiating thought leadership, corporate, technology and issues communications and international affairs as well as direct support for all MWC events. The agency will also deliver creative campaigns to raise awareness of the mobile usage gap, that affects 3.2 billion people and will be an important focus for the GSMA.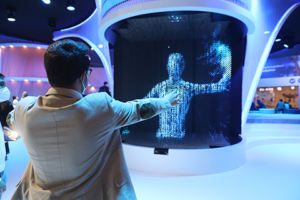 "GSMA brings people together and inspires unique thinking around the world. And yet, 3.2 billion people are still not using the mobile internet, despite living in areas with mobile broadband coverage. It's time to close the usage gap. Golin's approach gave us a fresh perspective on our role as a global industry organisation and how we can leverage our platforms to tackle this important issue and many more. We look forward to embarking on an exciting partnership," said Lara Dewar, CMO, GSMA.
"The GSMA plays an important role in unifying the mobile ecosystem to encourage growth and innovation, but equally to help address societal change and drive sustainable development. Our technology team cannot wait to bring our expertise, connections and creative savvy to bear across such a rich array of topics and clear, compelling challenges. In partnership with Lara's team, we will make a dent in the mobile universe," said Matt Warder, Head of Technology Practice, Golin London.