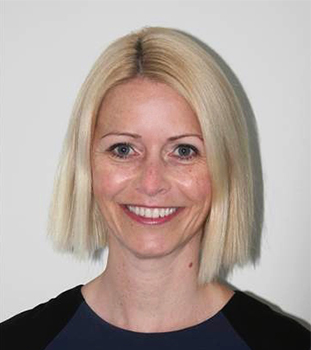 NEW YORK (Mar. 26, 2015) – Golin has appointed Dawn Langeland to the newly-created role of deputy managing director of New York and will lead the office's consumer practice and Catalyst and Creator communities. Effective April 6, Langeland will be responsible for client service and driving the execution of bold creative work in the market. She will report to Matt Neale, co-president of New York and president, EMEA.
Langeland joins Golin from Fleishman Hillard where she has held a number of roles over the last 18 years – most recently as senior partner and global consumer products sector lead. In this position, she was responsible for the growth, development and thought leadership of the practice.
Dawn has served as strategic integration counselor across a myriad of industries including consumer packaged goods, food and beverage, health care, travel and tourism and government relations. She is recognized in the industry as bringing strategic insights and creative fire power to her clients which have included L'Oreal USA, Hyatt Hotels, Perdue, Nike, Hasbro, Aegon, Novartis, Kodak, Procter & Gamble and Motorola.
"Dawn's career trajectory has been exceptional. Time and time again, clients have turned to her for counsel which is the ultimate sign of a trusted leader," said Neale. "Our ambition in New York is clear: to create the leading communications agency in the city and I'm confident Dawn is going to be instrumental in the next stage of our ambitious plan."
"I've been impressed by the innovative work I've seen Golin produce for their clients in the past year," said Langeland. "They've been a part of some incredible firsts and I'm eager to work with the creative talent in the New York office to continue to build Golin's reputation in the market."
In the Press:
PRWeek: Golin brings on Fleishman global consumer products lead Langeland