All Images Courtesy of Apple Inc. 
In this week's event, Apple solidified its holiday product lineup with three new iPhones, new Apple Watch models and a 4K Apple TV. In a marketplace where phone specs are becoming increasingly difficult to differentiate on, Apple doubles-down on its commitment to software and services, particularly around augmented reality (AR) and machine learning.
Summary
No event in tech commands as much clickbait, as much speculation or as much attention as Apple's September event where, since 2011, the Cupertino company has unveiled its flagship iPhone for the year. This year has been no different.
But this year has done more. This year, it's also offered up an easy barometer to ascertain which outlets and would-be tech influencers are here for the clicks and who's here for the tech. If your headline is that the newest iPhone is a thousand dollars, surprise, you've lost the game.
And while it's true that, yes, there's a top-of-the-line model that starts at $999 ($30 more than the top-tier Plus model), it skips over several significant leaps Apple has undoubtedly popularized starting with these new devices and the iOS update that powers them. It's easy for the industry to land on similar hardware designs, but it's much harder to create experiences that become the user expectation.
With the advancements in both software and hardware across iOS and watchOS this year, Apple is doing just that, leaving a slew of opportunities for brands looking to tell their digital stories in a physical world.
Apple Watch + Cellular Makes Contextual Marketing a Reality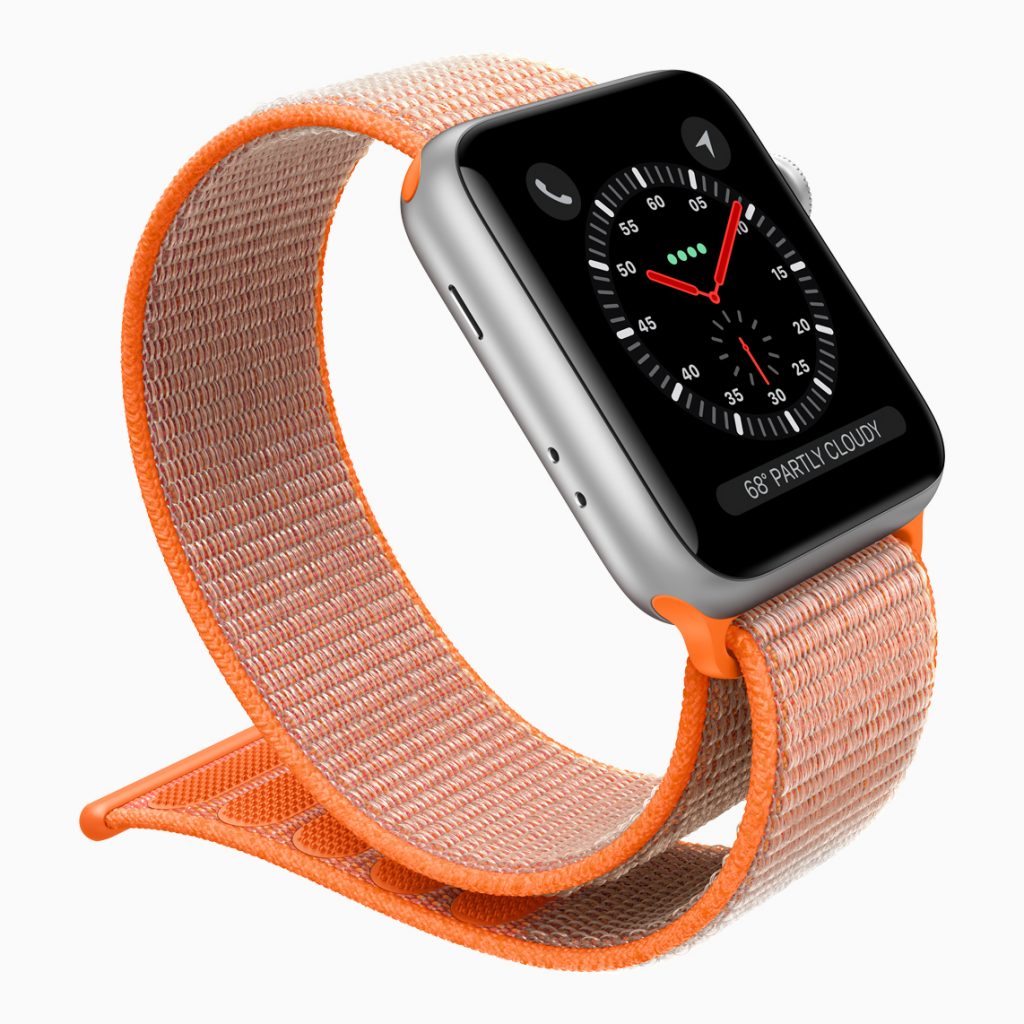 It was at this event in 2014 that Apple announced Apple Watch alongside the larger iPhone 6 and iPhone 6 Plus models. This week, it's the top-selling watch by revenue in the world. To celebrate the third anniversary of the watch announcement, Apple Watch Series 3 introduces two new models, one with and one without an Long Term Evolution (LTE) connection.
Like last year's Series 2 models, both Series 3 units have global positioning system (GPS) built in and are swim-proof and dust resistant. The newer model is 70% faster thanks to a new dual-core central processing unit (CPU). They also feature a built-in altimeter and a W2 chip for wireless audio—that's the second generation of the system built-in to Apple's wireless AirPods.
True, this isn't the first smartwatch to have a cellular connection, but with the Series 3, the Apple Watch reaches this milestone without compromising on its all-day, 18-hour battery life and while maintaining it's slimmer-than-most design.
For brands, the addition of a cellular radio could make watchOS a focal point for the next generation of mobile apps. Now the geofences around your store locations, your mobile ordering and payment endpoints are available even when the user is without their phone.
The opportunities for marketers also extends to healthcare, where the watch is quite literally saving lives, both in medical studies for conditions like Type I Diabetes to arrhythmia (part of a new study with Stanford announced earlier this week). The watch has been a critical component to Apple's ResearchKit, CareKit and HealthKit initiatives since its debut and is now an indispensable tool for thousands of physicians, nurses and staff at hospitals nationwide.
With new proactive watch faces like the Siri face in watchOS 4, the next year is full of opportunities for brands who are willing to make a jump to the wrist. The Apple Watch Series 3 is available on September 22nd, with watchOS 4 launching for existing users on September 19.
Apple TV 4 Meets 4K
Probably the most modest of this week's updates is that the Apple TV now supports 4K high dynamic range (HDR) video playback. If you've purchased high definition (HD) movies on iTunes, your copies will be automatically converted to 4K versions, which will make for a superb viewing experience on TVs that support it.
While we didn't see Apple's long-rumored and oft-delayed streaming TV service, the TV app on your Apple TV, iPhone and iPad will now enjoy live sports coverage and 4K support for playing back the memories you create and share on your iOS devices.
The new Apple TV is available alongside the Apple Watch, the iPhone 8 and the iPhone 8 Plus on 9/22.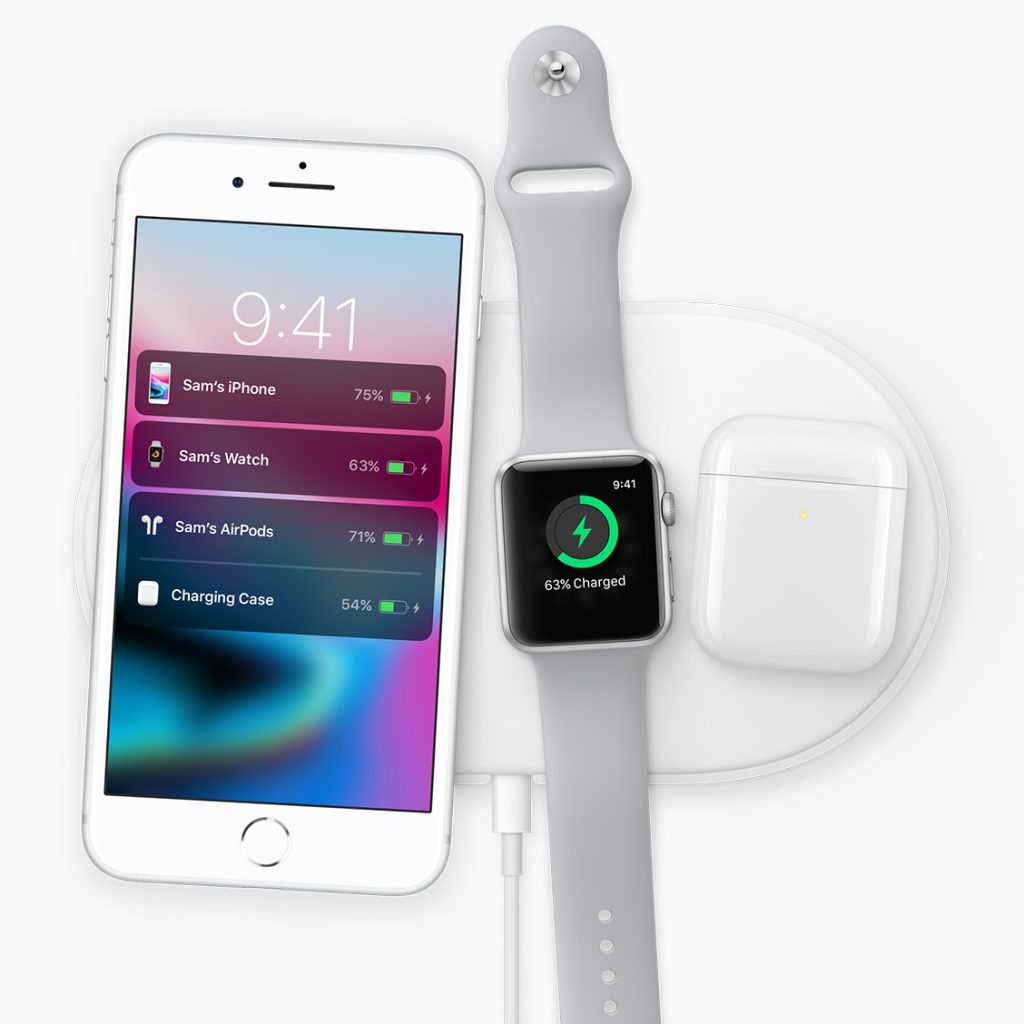 Two Supercharged iPhones…and the iPhone to Rule Them All
Correctly guessing Apple's product marketing names is difficult. More times than not, what you'll read on the Internet is wrong. Going into the event, we knew there were three iPhones. Thanks to a last-minute leak of a production build of iOS 11, we also knew two of them were, indeed, to be referred to as iPhone 8 rather than 7s.
In truth, the iPhone 8 and iPhone 8 Plus are incredibly worthy of a full numeral jump.
Wireless charging. Inductive charging, to be more precise. All the same, Apple has joined the Qi wireless charging standard, ensuring that wireless-ready iPhones charge just as well on their forthcoming AirPower charging mat as they do on the Belkin one in your car, or even the one embedded at your local participating McDonald's.
Case compatibility. The new, glass-backed enclosure of the iPhone 8 series retains near enough the same device size such that most cases should be compatible. Apple says the glass used on the back is the strongest ever in a smartphone, if you're feeling brave.
Amazing cameras. The iPhone has long been the gold standard for excellent cameras, both for the system camera as well as in apps like Snapchat and Instagram. With the iPhone 8 and iOS 11, the camera is getting a lot smarter by applying machine learning to make your photos and videos even better (more on this in a second). 
And then there is the flagship of flagships. It's not iPhone Pro, and it was certainly not iPhone Edition. It's iPhone X ("iPhone 10," like Apple's old branding for macOS). Apple's pitch is that this is the device that kicks off the smartphone's direction for the next 10 years.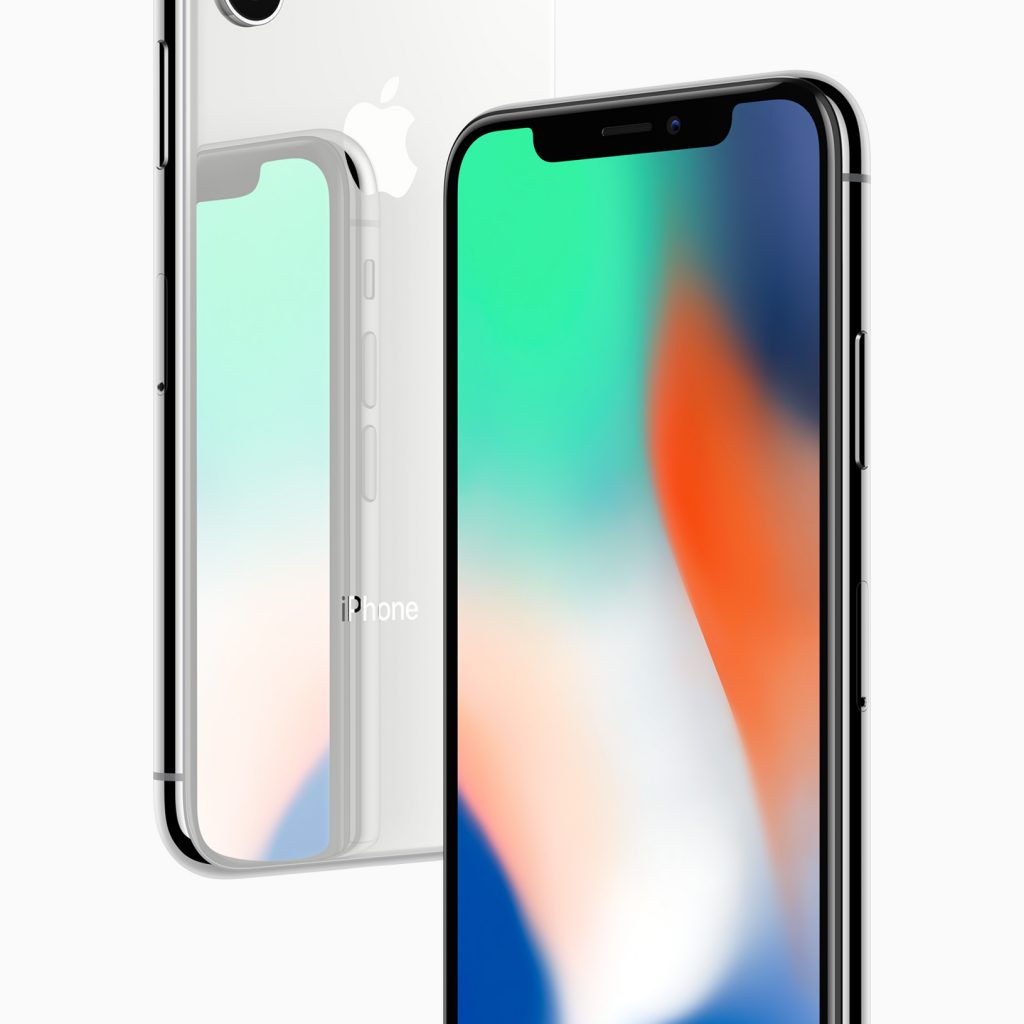 Gone is the home button and the bezels at the top and bottom. It's all screen, and it's a gorgeous one at that.
SuperRetina Display. The iPhone X sports a 5.8" organic light-emitting diode (OLED) display with a pixel density of 458 pixels per inch. That makes for a display that is rich and vibrant. Like the iPhone 8, it sports a TrueTone display that automatically adjusts the color temperature to match your ambient lighting. The X model is the first iPhone to sport an OLED screen, and production standards and supply constraints are a leading contributor to the phone's $999 price tag, shipping delay, and availability constraints.
FaceID and the TrueDepth Camera. There's no TouchID for fingerprint scanning on the iPhone X. Instead, waking your device is as simple as looking at it while you swipe up from the bottom. That's thanks to a new sensor array along the top that uses groundbreaking machine learning to recognize your face. Facial hair, glasses, scarves? Your iPhone has got it handled. Both the camera and FaceID are available to third party apps, too. Worried about security? Don't. FaceID's chances of being fooled by another human's face are one in a million (fingerprints were one in 50,000). Apple has also worked with Hollywood mask makers to ensure that 3D sculpts of your face can't fool FaceID, much less a 2D photo.
Launching as an iMessage app, the iPhone X introduces Animoji—emojis that match the movements of your face. Through TrueDepth camera, Animojis replicate over 50 unique muscle movements in your face and let you use them as animated voice messages or stickers in iMessage. While brands will not be able to participate in Apple's pack without invitation, it would be very interesting to play with these application programming interfaces (APIs).
Longer battery life. Optimizations and physical changes to the iPhone X give it two more hours of battery life over the iPhone 7. That's more battery in a phone with a bigger screen, but roughly the same physical size as the iPhone 6/6s/7.
The iPhone 8 and iPhone 8 Plus are available beginning September 22, with the iPhone X shipping November 3. With three devices, this launch is huge. The biggest story about these three iPhones for brands, though, is what's inside.
Cameras Designed for AR, Internals Designed to Learn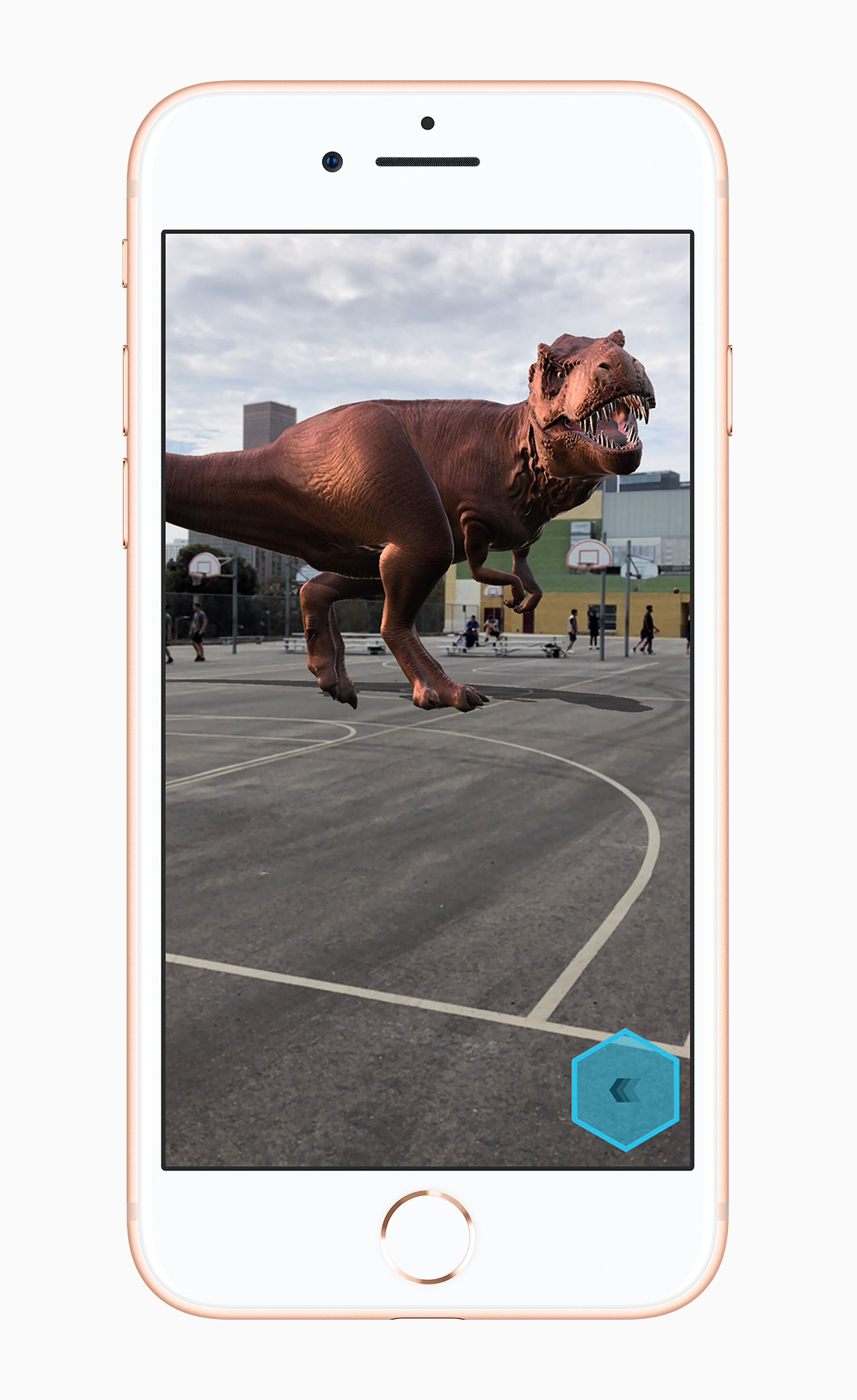 The biggest thing a smartphone has replaced is the dedicated camera for all but the professional photographers. With these three iPhones, however, Apple is combining their excellence in camera design with their hardware expertise to create both camera systems and an internal processor that are designed with machine learning in mind.
The result? The largest platform for AR in the world, stunningly computed image quality and an ecosystem for the next computing paradigm.
A11 Bionic. Apple's newest A-Series processor sports a six-core design (up from four in last year's A10), offering two 25% faster performance cores and four power-efficient cores that offer a 70% increase year-over-year. For the first time, the A11 includes an Apple-designed graphics processing unit (GPU), increasing game performance by 30% while also being architected with Apple's CoreML and machine learning in mind.
Neural Engine. On the iPhone X, the A11 also gets a neural engine, a dedicated system capable of making 600 billion calculations a second for machine learning. This is the secret to FaceID, to be sure. It also bodes well for Apple's Siri intelligence throughout the system in iOS 11.
Smarter Cameras. Thanks to a boost from the device's machine learning, Apple's new camera system intelligently examines over two million points inside a photo or video as you're shooting it, optimizing it for quality and compression.
Portrait Lighting. Thanks to improvements, the dual cameras on the iPhone 8 Plus and iPhone X sport enhancements to Portrait Mode like Portrait Lighting, a new setting that dynamically adjusts the lighting on portrait photos such that the subject always looks great in any light setting. Portrait Lighting can also be applied non-destructively to existing shots, where applicable. Both modes are available on the front-facing camera for the first time on the iPhone X.
Designed for AR. Apple's investment in ARKit is no joke. These cameras not only support it, they're factory-optimized for it. Working hand-in-hand, the A11 chip and the front and rear cameras work to actively track faces, lighting and the world around the user to make possible a detailed level of AR that hasn't been seen on a phone before—if anywhere.
ARe Brands Ready?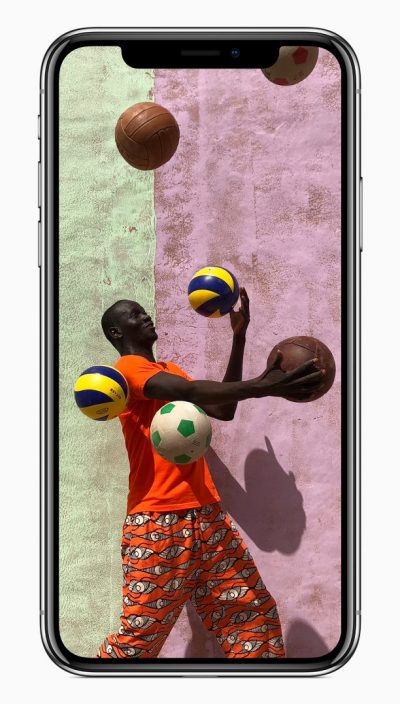 If brands take nothing else away from this event, it's that the bar has been raised on AR.
We're not talking about Blippar anymore. We're not even talking about just a gimmick where we overlay a frame or a logo. The time has come to start talking about experiences in AR. With partners like Snapchat already working to bring AR to their app and a gold rush about to begin on the App Store, this is an area where brands can merge their physical and digital experiences like never before.
Between ARKit in iOS 11 and ARCore coming to Android phones, the next change to the game is here. The question remains: are brands ready?