By 4 April 2018, UK employers with more than 250 employees will have to publish their gender pay gap data. We wanted to know exactly what organizations could expect when they report their gap, so Golin created the Gender Pay Gap Corporate Risk Research. Michaela Gray, senior manager in Golin London and an expert on internal and corporate comms, outlines exactly what businesses should prepare for and how best to communicate their gap when these laws come into effect. 
For many businesses in the UK, April 4 will bring a reputational disaster that will have repercussions lasting months, perhaps years. The start of compulsory gender pay gap reporting will expose the employment practices of every business with more than 250 staff. Businesses will be scrutinized and industries mocked as stereotypes are proven true, and no one wants to be in the spotlight as the bad example.
A toxic gap between men and women promises to bring a severe fallout. The reality of reputational damage was acknowledged by 84% of business professionals recently surveyed in Golin's Gender Pay Gap Corporate Risk Research. With 76.5% believing businesses should be 'named and shamed' for their gender pay gap, the media has been given an open invitation to call them out.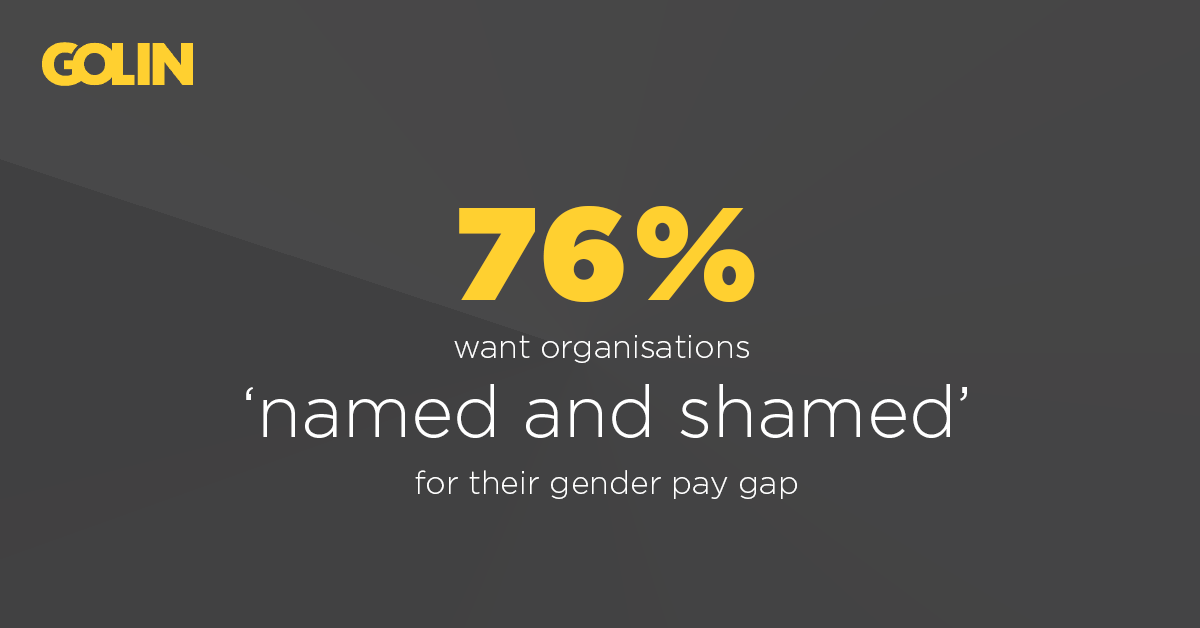 When reporting is published on April 4, you can imagine that frenzied business journalists will rank the worst performers in league tables filled with cold hard data, commentators will react with dismay and employees (mostly women) will rally to boycott backward businesses and huddle around the coffee machine to swap tips on recruiters to call.
Over the course of the week, business leaders and the government will clash over who is responsible for a lack of investment in STEM subjects (science, technology, engineering and mathematics), which contributed to the poor result in banking and technology industries.
By May 2018, the gender pay gap (GPG) will have fallen from the headlines, but the results will remain a reference point to feature in company news stories for months to come. In that time, stakeholders will consider their partnerships and shift their alliances, while better performing businesses will distance themselves from the worst off in their sector.
And then will come the resignations. Golin's research found over three quarters (77%) of business professionals believe organizations will lose staff over the issue, while 73% believe the worst offenders will find it harder to recruit.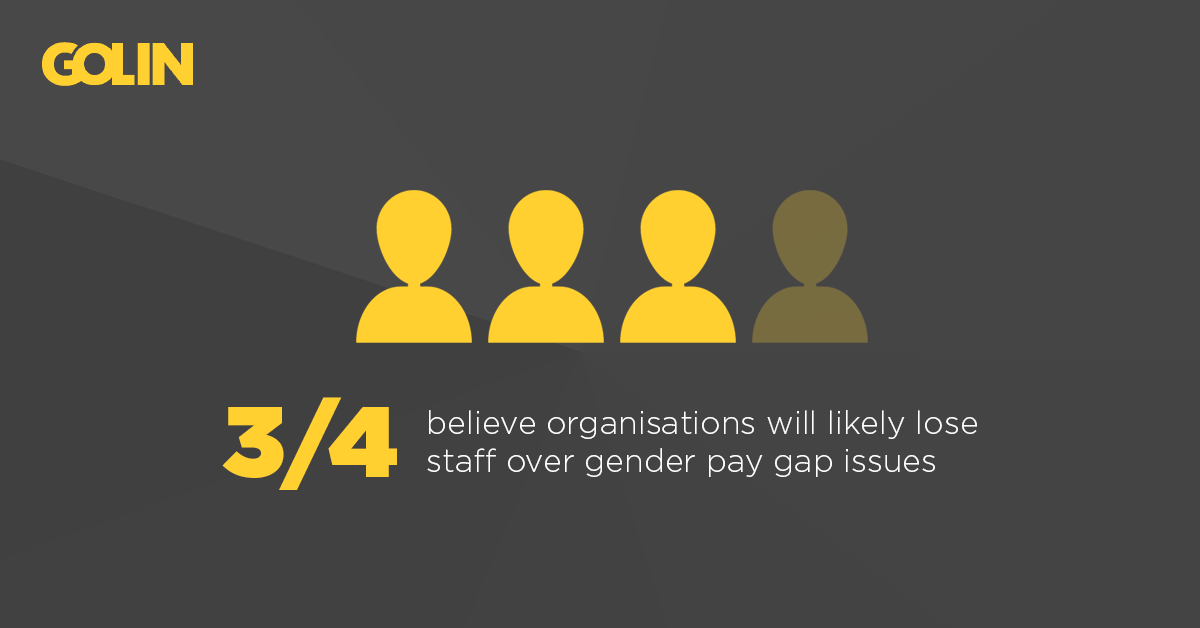 It will be a tumultuous time for 9,000 UK businesses, but getting lost in the crowd is wishful thinking.
The first step for them is to establish what their gap is as soon as possible and ensure they know why it has come about so that they can communicate what they are doing to improve.
Next, employers must put in place a plan that is deliverable, realistic and consistently communicated to everybody. Frame the gender pay gap information within the context of what you are doing to improve it.
It is also important to evaluate. To show meaningful progress, however modest it may be at first. Organizations must ensure ongoing evaluation and share proactive updates with employees and stakeholders.
This information will underpin both the external and internal narratives – both will be essential to managing reputational risk and limiting the fall out. Escaping scrutiny in the media is only half the risk, the other comes from within as disgruntled employees sink in morale, reduce productivity and move to competitor businesses made more attractive through better results.
With only a few months until compulsory GPG reporting and only 85 businesses so far declaring their results, the time to prepare your communications strategy is now.