Freedom Day: 300 years and counting until Absolute Equality
By Natasha Archer, Senior Vice President of Diversity, Equity & Inclusion
A few days ago, I planted my feet firmly at the very spot where Gen. Gordon Granger issued the order that resulted in freedom for over 250,000 enslaved Black people – more than two years after President Abraham Lincoln signed the Emancipation Proclamation in 1863. I brought with me a single ranunculi, to place at the base of the historical marker, to honor all of those souls who realized they were free. "What a feeling of jubilation it must have truly been!" I closed my eyes and imagined the catharsis, and the exhales that came with the news.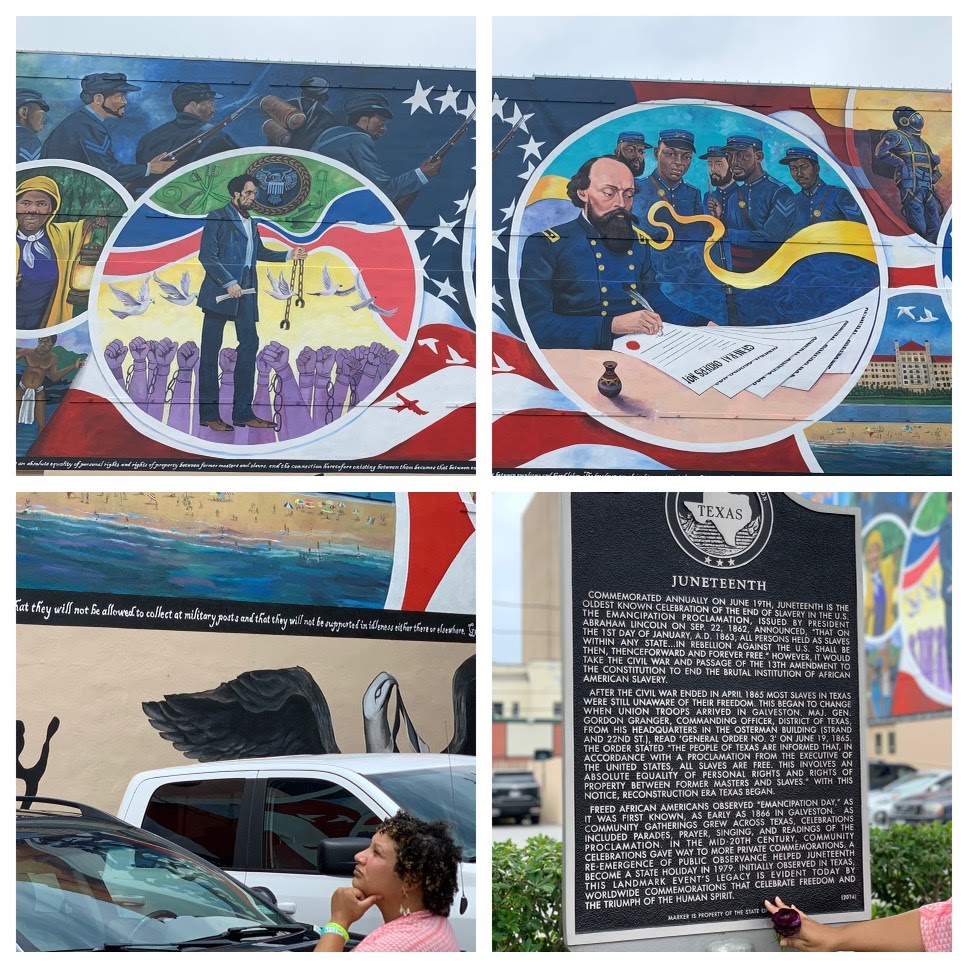 Yesterday, backed by a unanimous vote in the Senate, President Joe Biden signed the Juneteenth bill into law – the first new holiday signed into law in the United States since Martin Luther King Jr. Day was established in 1983. During the bill signing, President Biden noted, "Slavery was America's original sin. We must reaffirm and redirect ourselves, to be the better version of ourselves." While August 1,1833 (aka Emancipation Day) ended slavery in most of the British colonies, including Canada, many Canadians also celebrate Juneteenth as a symbolic marker of the struggle endured by Black people who fled to Canada to establish new lives as free men and women.
This year, Golin is recognizing Juneteenth as a company holiday for the second time in the U.S. Our commitment to inclusion is embedded in the agency's DNA, and tackling racial inequity must be more than what we believe in – it must be in what we do. So, while our offices are closed to observe, learn and reflect, we will continue to do the work and hold ourselves accountable to lead the way the best we can.
A few short steps from the spot where Gen. Granger issued the Juneteenth order, the sky was lit up by an unforgettable piece of art – a mural commissioned by a Houston artist. "Absolute Equality," is not just acrylics and bright colors covering brick – it is a story about where we have been as a society, and where we might go. Tomorrow, the Juneteenth Legacy Project, will host an art installation dedication to the mural's creator, artist, Reginald C. Adams. The creation of the mural has fueled the national conversation to pass the legislation to make Juneteenth a national holiday.
While at the site, with my husband and two little boys, I asked my Black babies to "be present," and think about the chain of events that happened from that moment 156 years ago that allowed the four of us, as descendants of slaves, the freedom to walk "the strand" in downtown Galveston, present day. While my boys are only ages six and eight, they had enough foresight to realize that our ancestors sacrificed a lot for us to enjoy the many freedoms we have today…but that we still have a long way to go.
We are on a journey that could take another 300 years or so before we attain "absolute" equality. But in 2021, we can be present, together, for a new-age civil rights movement happening right now that has a momentum that differentiates from other past movements.
Our 2021 momentum is fueled by a crisis convergence of social justice turmoil, a world health pandemic, an economic crisis and fear. Our momentum is fueled by a surge of mixed generations and mixed races coming together in strength and numbers and supported by allies in ways we have not yet seen. In 2021, our momentum is fueled by hope! 
How can you get involved?
Participate in live Juneteenth events virtually!
Continue to Educate yourself! Knowledge is Power! Check out these resources and soak in literature for all ages.